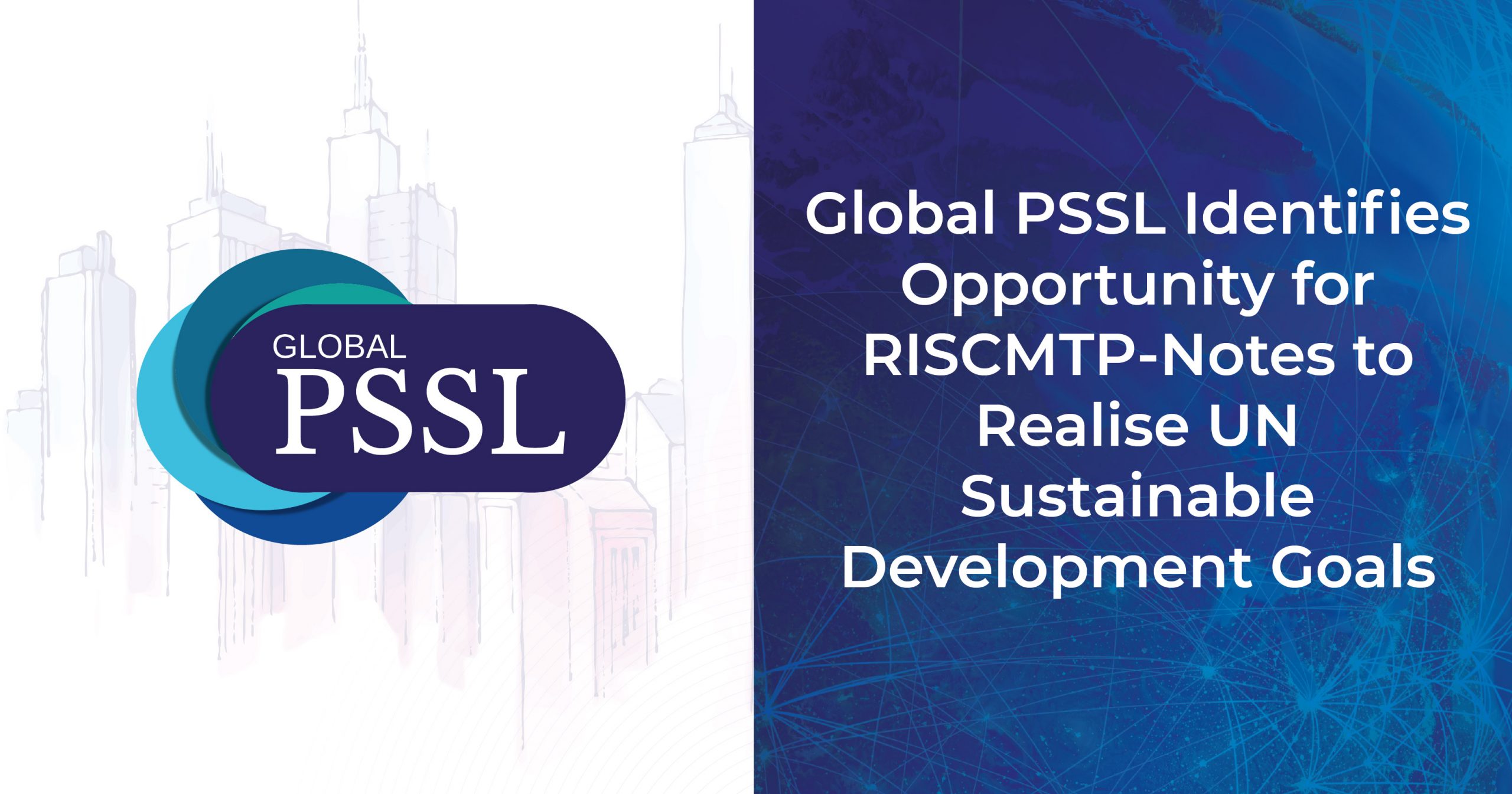 Global PSSL Identifies Opportunity for RISCMTP-Notes to Realise UN Sustainable Development Goals
Global Principles for Sustainable Securities Lending (Global PSSL) CIC completes a pilot, independent review of the RISC Managed Treasury Pool Notes Merganser-1 (RISCMTP-Notes). The review is available [here]
The review concluded that RISCMTP-Notes can play an important positive role in shaping global sustainable financial markets and contribute to achieving many United Nations Sustainable Development Goals (SDGs).
As part of the review, Global PSSL explored broader developments in relation to Covid-19, bailouts to Money Market Funds (MMF), and the recent bank runs. It then recommended that investors would benefit from increased access to information (re: RISCMTP-Notes) as part of the broader transparency agenda. In respect of collateral, the CIC concluded that the notes can add significant value to securities lending by offering alternative liquid collateral instruments. This review added support to an earlier assessment by Moody's, who provided a (P)Aaa(sf) rating for RISCMTP-Notes.
This exercise was subject to several rounds of peer review with respect to the Global PSSL Principles published in 2021 alongside seventeen opening signatories as well as the constituent elements of the Global PSSL draft forward-looking standard on interconnected collateral for securities lending. The review was supported with a procedural safeguard – a 3P Transparency declaration of interest – in line with our UN Pathways' commitment to fostering enhanced governance across $€£ trillions finance agenda.
The review was led by Dr Radek Stech (CEO of Global PSSL). Kenneth Gutwillig (Executive Director of the Global PSSL College of Advisors), Godfried De Vidts (Strategic Advisor on Securities Finance) and a UN reviewer participated in the review before its verification by Fiona Darroch (Global PSSL Independent Counsel). The 3P Transparency Declaration of Interests was shared with a UN reviewer and a regulatory observer.
Radek Stech said: "This review represents clear evidence that enhanced governance based on the appropriate and thought-through participation of representatives from diverse angles of finance and sustainability can work successfully. I'm incredibly grateful to all the reviewers and participants who contributed to this important project."
Derrell Hendrix (CEO of RFPS Management (UK) Limited) added: "The positive results gleaned from this work are testament to what many of us have believed for a while; that RISCMTP-Notes can serve a pivotal role in delivering strong sustainability outcomes in the securities and collateral sectors. The strong independent governance at the heart of this review has been a key factor in delivering a united, yet impartial, opinion from multiple stakeholders."
For more details, please contact Dr Stech: radek.stech@gpssl.org and/or Ela Slota, Executive Assistant at ela.slota@gpssl.org
About Global PSSL
Global Principles for Sustainable Securities Lending (Global PSSL) is the fundamental global mechanism for aligning securities lending with transparency and sustainable finance. It has been co-created by Dr Radek Stech, prominent asset owners, asset managers, sovereign wealth funds, banks, hedge funds other stakeholders committed to positive change since 2018.
Global PSSL has received significant funding from the Economic and Social Research Council (ESRC), part of UK Research and Innovation, through the Sustainable Finance – Law – Stakeholders (SFLS) Network at Exeter Law School in addition to some financial assistance from some industry stakeholders.
The ESRC grant request was designed based on earlier engagement with stakeholders shaping values-based banking, green bonds and sustainable project finance as well as continuous contact, research and discussions with staff from the World Bank (the official partner on the grant).
In order to preserve its impartiality, the Global PSSL framework is based within its own independent community interest company.