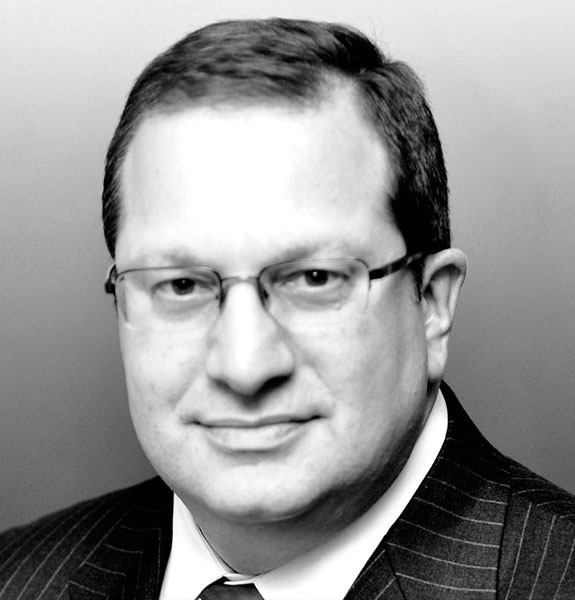 Executive Director of the College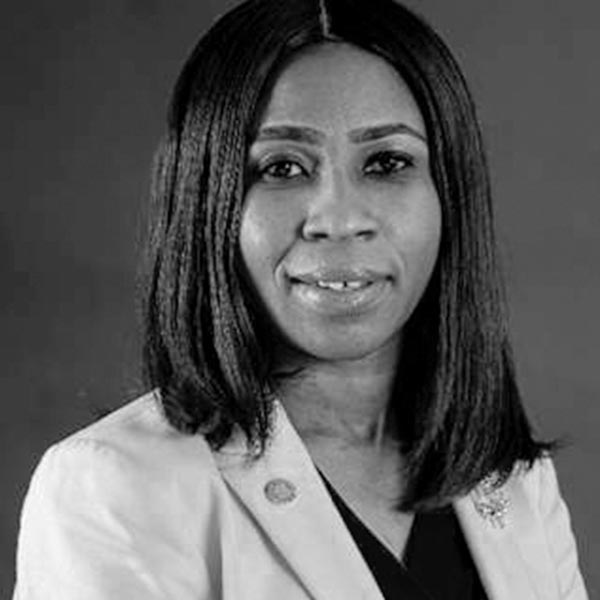 Strategic Advisor on ESG and Capital Markets and UN Pathways Project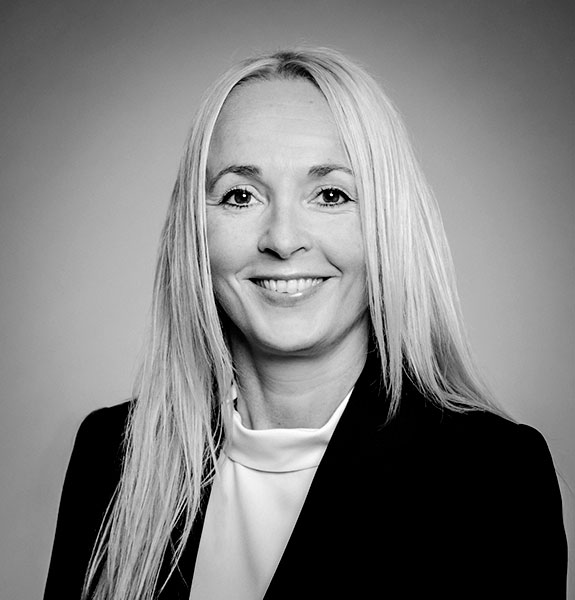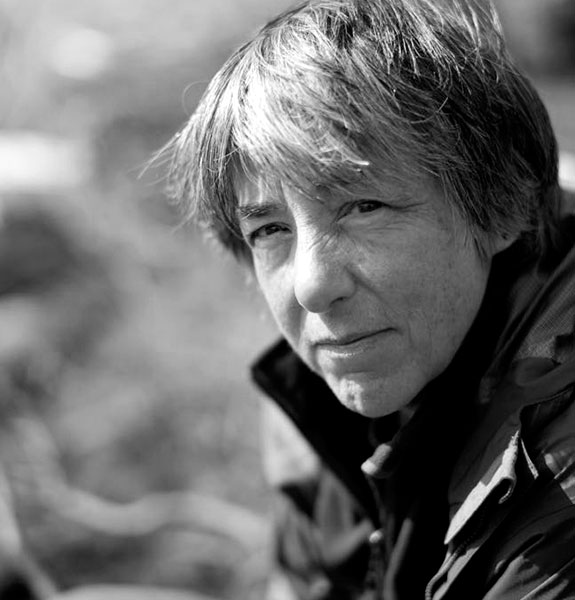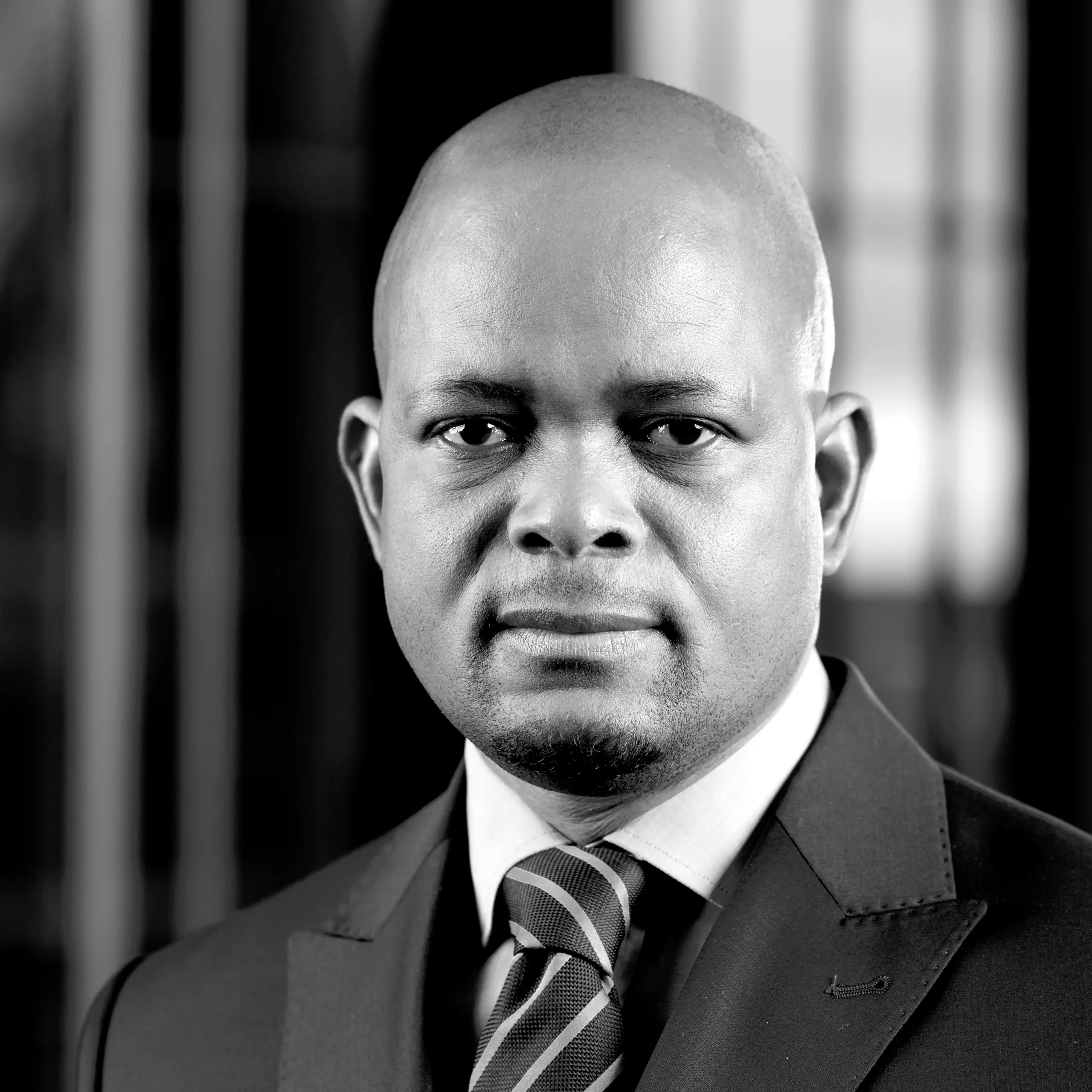 Strategic Advisor: Emerging Markets and UN Pathways Project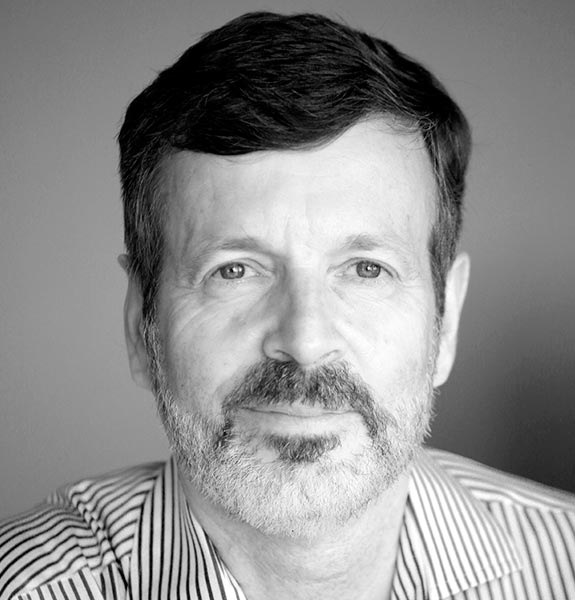 Strategic Advisor
on Securities Finance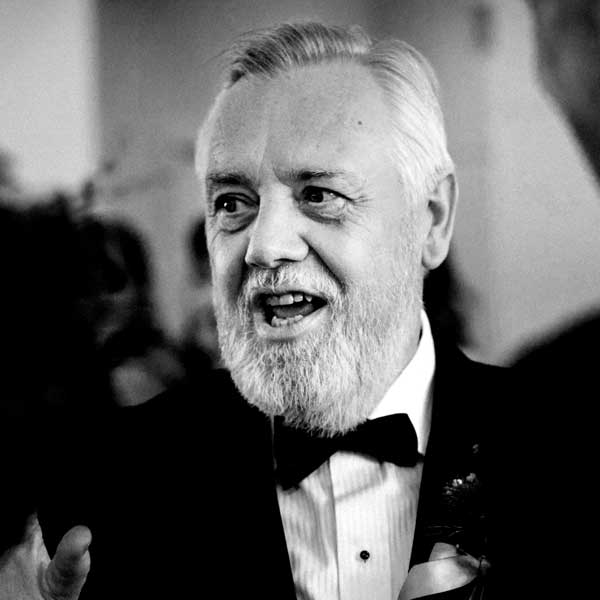 Strategic Advisor:
ESG and UN Pathways Project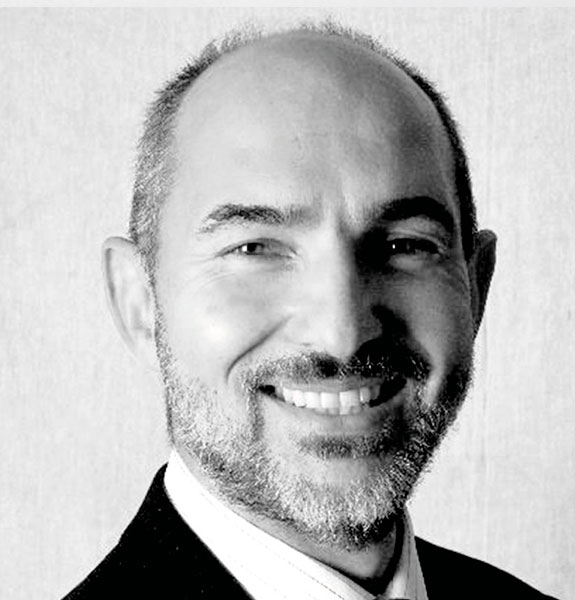 Strategic Advisor: Global Practice and Outreach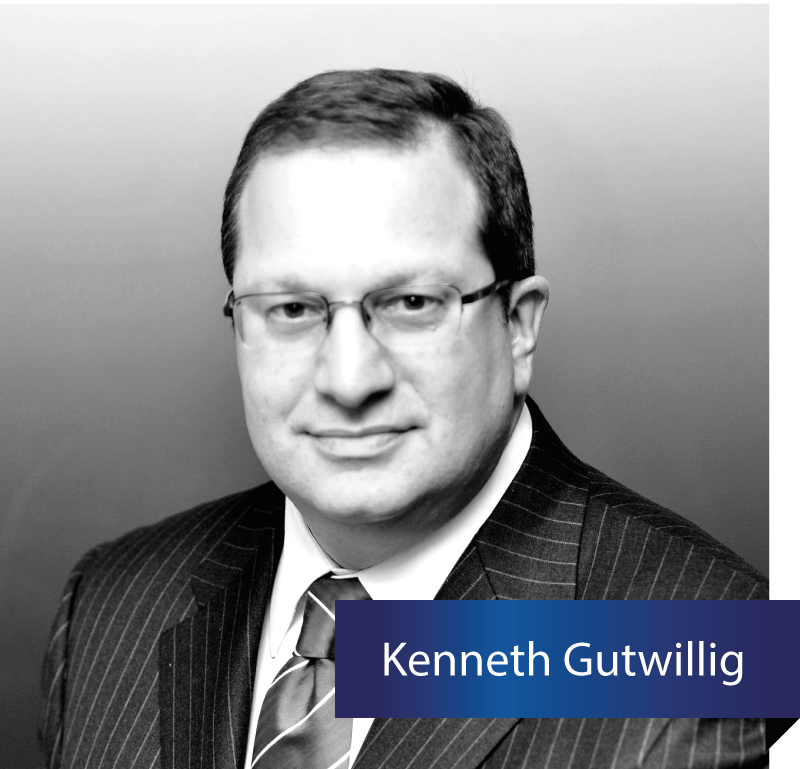 Kenneth Gutwillig is a partner and Chief Investment Officer of Financial Decisions, LLC, a wealth management firm in New York City with clients across the United States.
He is a member of the prestigious Bretton Woods Committee, the Economic Club of New York, and is a Fellow of the Foreign Policy Association.  After the financial crisis of 2008, Ken was Founding Chairman of the Investment Managers and Advisors Alliance (IMAA®), a non-profit trade association dedicated to improving communication within the financial profession and out to the investing public.
Ken's current research collaborations include:
Applying principles of behavioral finance to the problems of chronic underparticipation and underperformance in defined-contribution pensions.
Finance mechanisms and the role of the private sector, as well as non-governmental organizations (NGO'S) in shaping sustainable development.
Ken regularly provides his professional expertise on a wide variety of topics to the financial trade media, including The Wall Street Journal, Financial Advisor Magazine, Financial Planning Magazine and Investment News.
Ken earned his bachelor's degree from the University of Colorado. He lives with his wife and two young boys in Westchester County, NY. In his spare time, Ken enjoys fly fishing and skiing.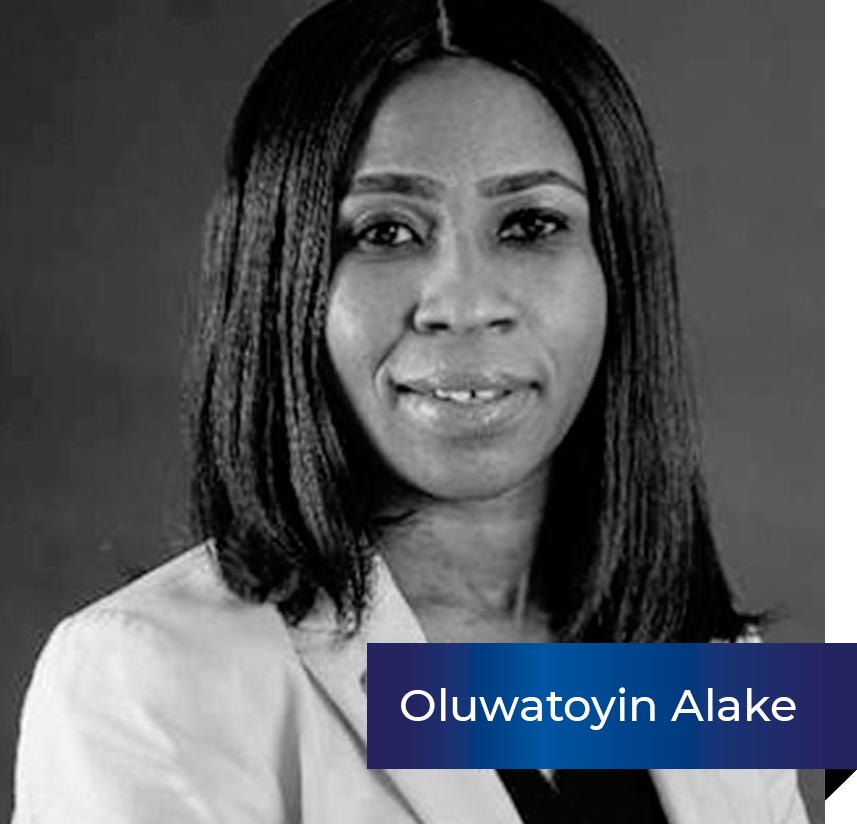 Senior Operations Officer and Capital Markets Technical Lead, IFC.
With about 17 years' experience in the financial market, Oluwatoyin is an enthusiast for building deep and efficient domestic financial markets towards achieving sustainable economic development. Prior to joining the IFC, she worked with the Nigerian Stock Exchange for 7 years where she led the Secondary Markets business responsible for market development through policy and regulatory engagements, product innovation, increased deal flow through engagement with institutional investors and designing appropriate market structure. Oluwatoyin led the team that worked with the Debt Management Office (DMO) to design and launch the Federal Government Savings Bond and Sovereign Green Bond, which was the first in Africa. Oluwatoyin has also worked as a Senior Advisor for Long term finance under the Making Finance Work for Africa, in the African Development Bank.
Prior to IFC, Key initiatives/Projects worked on includes
Federal Government National Savings Bond (in collaboration with Debt Management Office)
Sovereign Green Bonds Issuance (in collaboration with Ministry of Environment & DMO)
Domestic Listing of Nigeria Sovereign Eurobond
Regional Market Integration under Africa Exchange Linkages Programme
African Institutional Investor Study (commissioned by IFC & AFDB)
Africa Long Term Finance Initiative (multi-donor initiative)
In-house product expert on the development of first Pension fund and Sovereign bond Exchange Traded Fund, Nigeria
Designed and Implemented Circuit Breakers, Market Microstructure and Liquidity Programs, Nigeria
Developed product structure for trading of tax credit notes in Nigeria
In-house Product expert on development of Special Purpose Acquisition Companies in Nigeria
Led the regulatory advocacy justifying the development of a Trade Reporting Facility to support price discovery in Corporate Bonds Market
She holds a Bachelors' Degree in Finance from the University of Lagos and a Masters' degree with Distinction in Investments from the University of Birmingham. She also holds a postgraduate Diploma in Capital Markets from the George Washington University and is a Chartered Fellow of Chartered Institute of Securities and Investment (CISI) UK.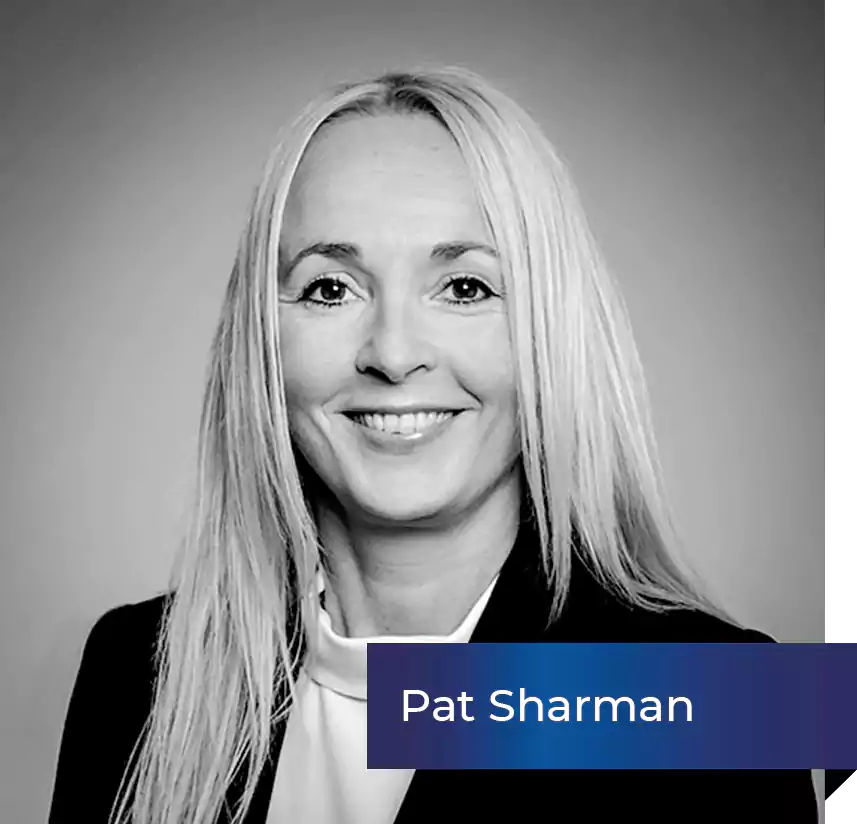 Pat is passionate about sustainable governance with purpose and is invested in making change within UK pensions and asset management by developing sustainable governance solutions to help UK pension schemes, trustees and asset managers progress robust governance.
With a focus on sustainable governance, Pat is committed to education to drive positive change in pensions and asset management. This includes the delivery of extensive education programming around ESG and climate risks and in late 2021, culminated in the  launch of The CACEIS Climate Change Briefing, a podcast series hosted by Pat, bringing together climate and industry experts.
Pat brings over 36 years' experience in securities services and joined CACEIS (formally KAS BANK) in 2015, where she was appointed as Managing Director leading the KAS BANK UK branch. She joined from HSBC, where she was Head of Relationship Management & Sales, Pensions, Europe. At HSBC, Pat was appointed as a Trustee Director for HSBC Pension Trust (UK) Ltd, one of the largest and best governed DB and DC pension schemes in the UK.
Following the acquisition of KAS BANK, Pat was appointed as Country Managing Director, UK at CACEIS, in 2020, leading the UK branch which focuses on the UK pensions and asset management sectors.
Pat is also a trustee of a small DC trust-based scheme and outside of work, is a dedicated dressage rider, owning her own horses and with an ambition to compete at Grand Prix.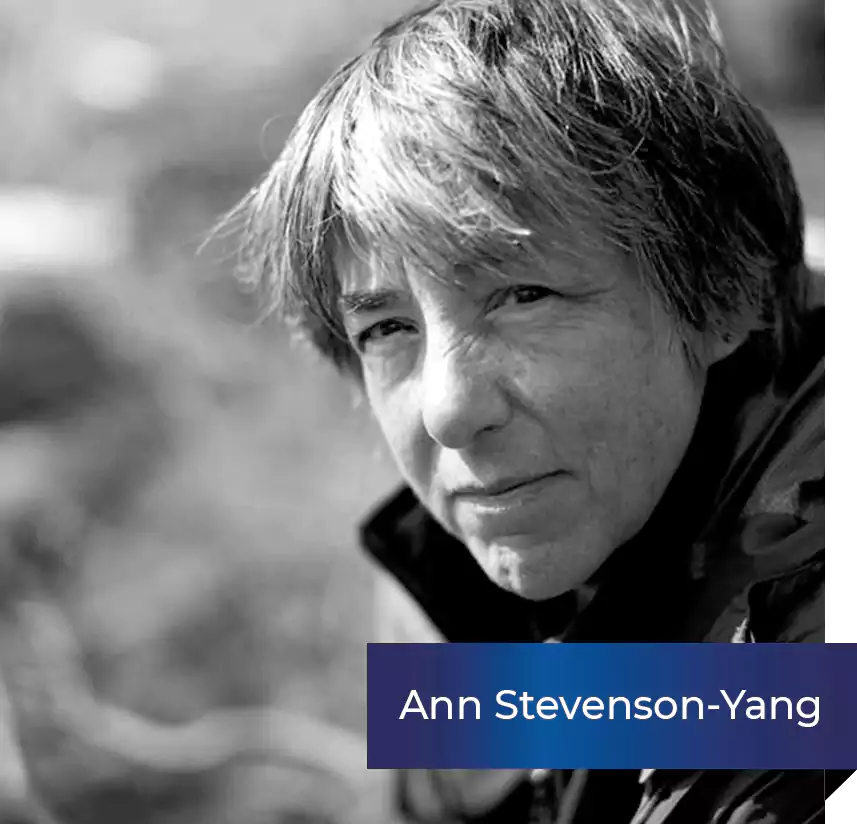 Anne Stevenson-Yang co-founded J Capital Research, which publishes highly diligenced research reports on over-valued, publicly traded companies, with particular focus on Chinese companies. Anne was formerly co-founder of a group of online media businesses in China and also founded and operated a CRM software company and a publishing company there. Over 25 years living in Beijing, Anne also worked as an industry analyst and U.S. trade advocate. Anne authored the 2013 China Alone: China's Emergence and Potential Return to Isolation, arguing that China historically repeats a cycle of expansion and retreat.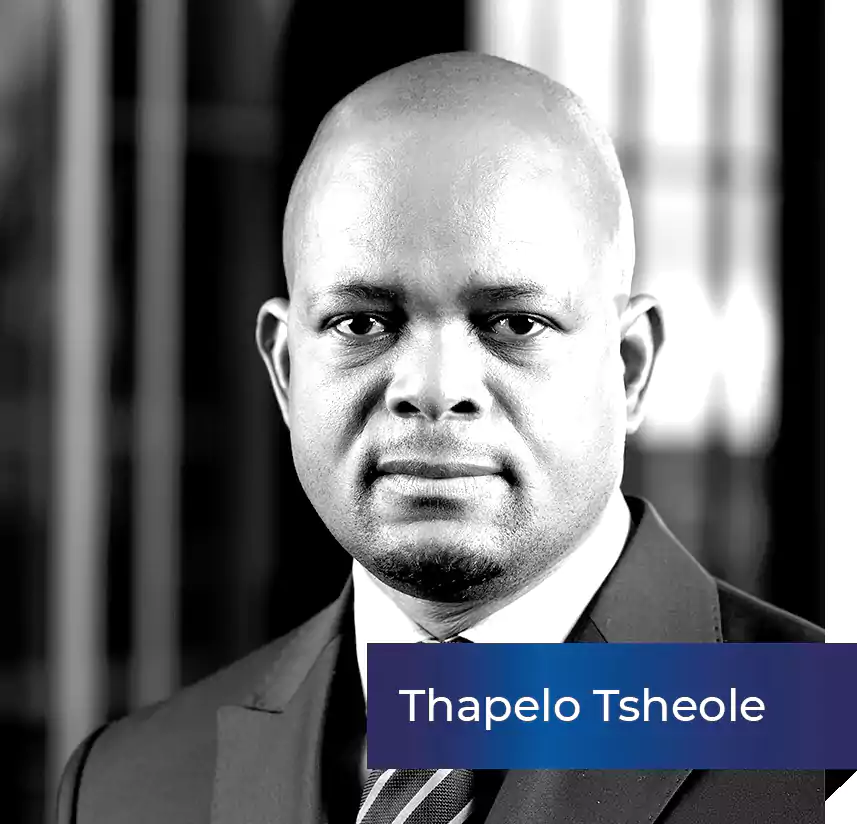 CEO, Botswana Stock Echange and President of African Securities Exchanges Association (ASEA)
Mr Tsheole is a seasoned Financial Markets expert with a cumulative experience of over 22 years having worked for the Central Bank Bank of Botswana and Botswana Stock Exchange (BSE).
Mr Tsheole holds a Bachelor of Social Sciences (Single Major Economics) from the University of Botswana and a Master of Commerce (MComm) in Financial Markets from Rhodes University (RSA). Further, he holds a Masters Degree in Business Administration (MBA) from the Graduate School of Business, University of Cape Town (RSA). He has also completed several financial markets programmes as well as a Leadership Development Programme at the University of Stellenbosch Business School (RSA).  He is a member of South African Institute of Financial Markets (SAIFM & SAFEX).
Mr Tsheole has extensive financial markets experience in Capital Markets, Forex, Structured Products and the Financial Market Regulation. He was appointed CEO of BSE in January 2016 having been Deputy CEO since February 2014. 
Mr Tsheole is a firm believer in the development of the financial market in Botswana and Africa, as well as their importance to economic growth and stability and has led initiatives to increase activity in the financial market in Botswana. In recognition of his exceptional and devoted service to Botswana he was awarded the Presidential Order of Meritorious Service by His Excellency the President of the Republic of Botswana in September 2018.
Mr Tsheole is the President of African Securities Exchanges Association (ASEA) and the Chairman of the Committee of SADC Stock Exchanges (CoSSE).  Mr. Tsheole past board membership includes; Board Chairman – Special Economic Zone Authority (SEZA), Vice Chairman – Botswana Accountancy Oversight Authority (BAOA), Board member – Botswana Medicines Regulatory Authority (BOMRA), Member – African Integrated Reporting Committee (AIRC) – a joint initiative between Pan African Federation of Accountants (PAFA) and World Bank.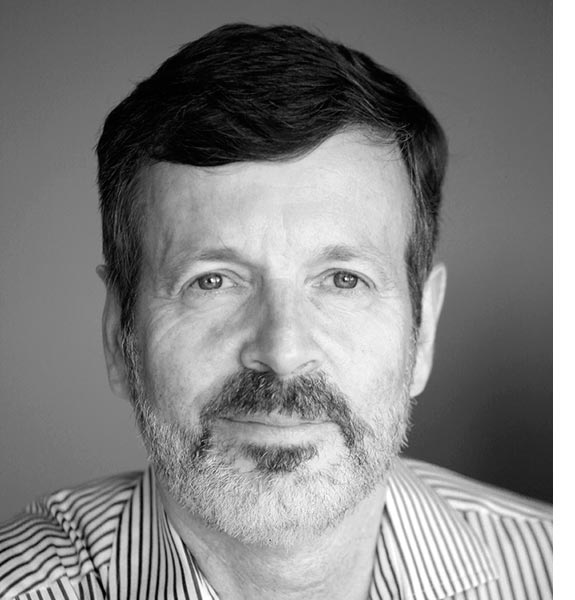 Strategic Advisor
on Securities Finance
Godfried De Vidts advises on European financial and political issues. He maintains regular contact with all the European Central Banks and Treasuries, the European Commission and European Parliament.
Since December 2018 he is senior advisor to ICMA's European Repo & Collateral Council.
He was Director of European Affairs for NEX Group, created out of ICAP plc until October 2018. Prior to joining ICAP in 2006 his last task at Fortis bank was global liquidity and collateral management while involved prior to the acquisition of Generale Bank in various trading activities. He has spent 10 years in Bahrain at KB OBU, branch of Kredietbank Brussels where his career started as control officer between front & back-office.
Godfried is a recognised authority in the development of the European financial services industry and has been involved in the following positions:
Member of the ECB Contact Group on Euro Securities Infrastructures (Cogesi)

Member of the ECB Macroprudential Policies and Financial Stability Contact Group (MFCG)

Chairman of the European Repo & Collateral Council under the auspices of the

International Capital Markets Association (www.icma-group.org)
EMSA Secondary Markets Standing Committee Consultative Working Group

Chairman of the Collateral Initiatives Co-ordination Forum (C.I.C.F.)

Board member of the International Capital Markets Association

Board member of the European Capital Market Institute (ECMI)

Member of the Giovannini working groups, Cesame 1 & 2, MOG, EGMI, CESR consultative

panel and the European and lately the European Post-Trading Forum (EPTF)
Honorary President of ACI, the Financial Markets Association and of ACI Belgium
Godfried has worked in the financial markets since 1972, including involvement in FRAs, futures, options, money markets, forward FX, Euronotes and commercial paper. In 1995 he played a key role in the early development of the international and triparty repo markets and in 1999 became product manager for the short end of the market, moving forward into netting and trading systems, emerging markets repo and equity triparty repo.
Godfried is a regular speaker at conferences and frequently contributes articles related to the development of financial products and innovation in the financial markets.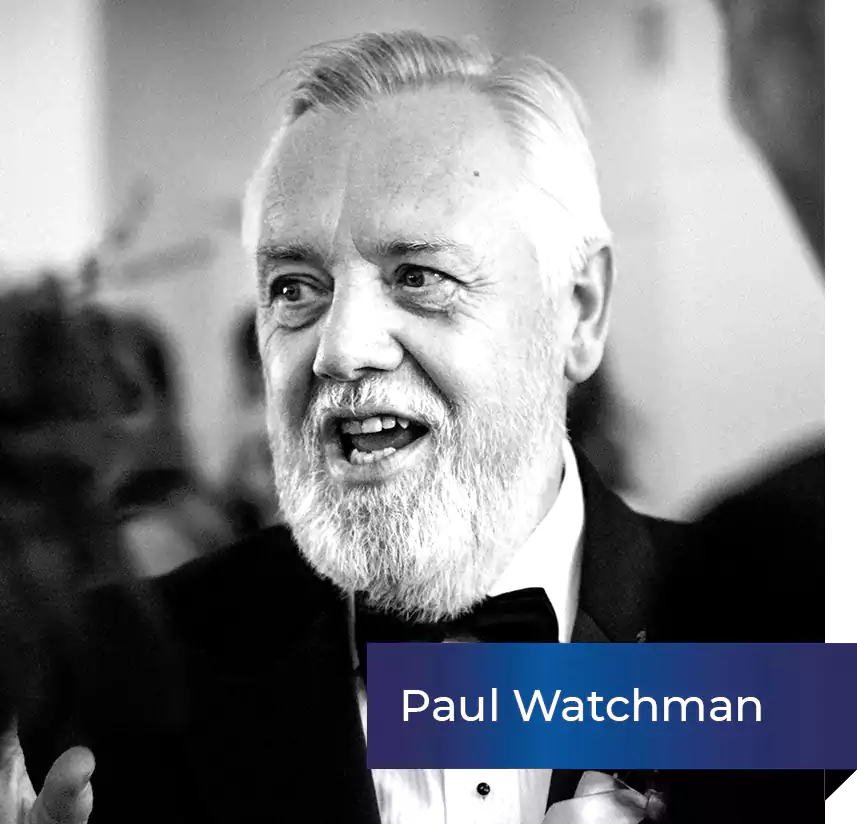 Special Legal Adviser at UNEP Principles of Sustainable Development Net Zero Insurance Alliance.
Paul Watchman has an international reputation as a pioneering lawyer. He was named by Ethical Corporation with Hank Paulson, former United States Secretary of the Treasury, as one of the six most influential global figures in the development of sustainable finance and has been awarded the Thomson Reuters Environmental, Social and Governance (ESG) Leadership Award for Outstanding Contribution to the Development of ESG (Environment Social and Governance) in 2010.
He has been highly influential in the development of policy, business and financial practice, national and international legal norms and voluntary codes and standards. Paul is a recognised authority and thought leader in a number of areas, including business and human rights, sustainable finance (including Equator Principals, corporate responsibility, climate change law and policy and environmental law generally. He has a proven track record as legal counsel advising global businesses and financial institutions, sovereign states, international and multinational organisations, NGOs and other public and private bodies.
Paul has also had a long association with the United Nations (UN) and the Principles of Responsible Investment. He has acted as Legal Counsel and Special Advisor to the United Nations Environment Programme Financial Initiative (UNEPFI) on a number of projects. Paul led the Freshfields pro bono team and was the principal author of the UN report on fiduciary duties. Known generally in the financial and investment sectors as The Freshfields Report, it has been said to be the most downloaded report in UN history. It is also credited with revolutionising market practice on the legality of integrating ESG considerations into the investment decision-making by pension funds and other investment houses.
Paul has made important contributions to civil society through pro bono work and representing the poorest members of society. This has encompassed working for or actively supporting a number of charities and other organisations, including Shelter, Emmaus , ShareAction, Amnesty, Protimos – a charity which supports the development of legal capacity to represent indigenous people in Southern Africa, Business Leaders in Human Rights, TBLI(Triple Bottom Line Initiative) Group, BankTrack and Acclimatise.
Paul is currently the Global Head of Climate Change and ESG Transition at Ben McQuhae & Co. He also works as a consultant on the ESG Advisory Group for the Blended Capital Group [TBCG], and is the co-founder with Thomas Harding of ESG RS.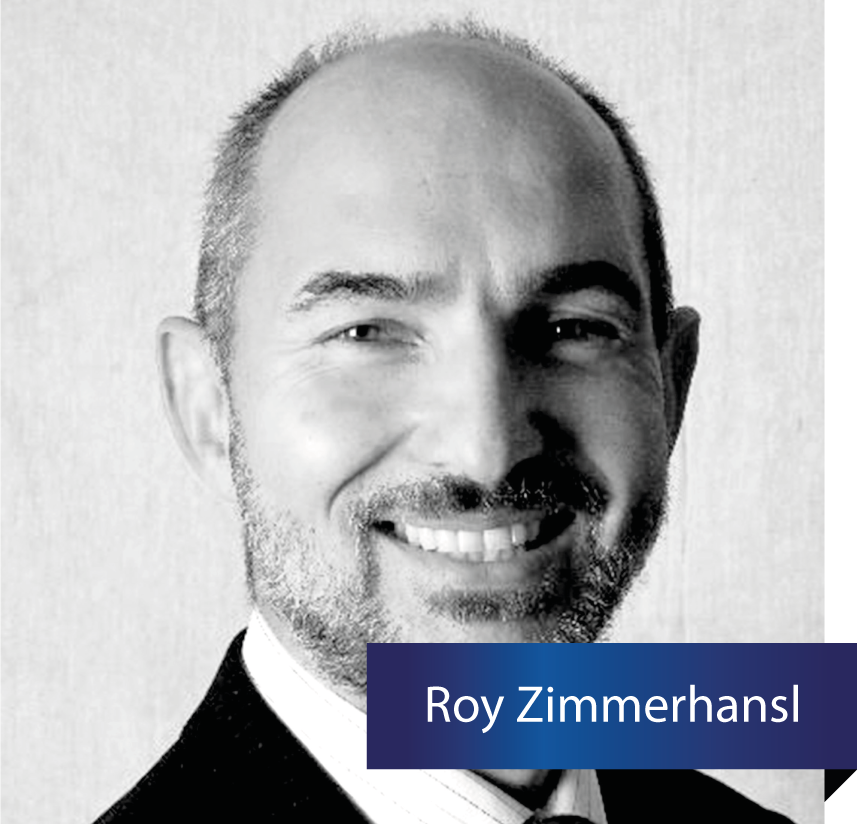 Roy Zimmerhansl is Practice Lead at Pierpoint Financial Consulting, a boutique securities finance consultancy. Roy is a recognised expert with many decades' experience in securities finance and collateral management with a strong banking background. He possesses a unique holistic business perspective gained through senior roles at commercial and investment banks, prime brokers, proprietary trading firms; as well as expressing more entrepreneurial flair launching a trading platform for an interdealer broker, acting as product advisor to a fintech firm and as a consultant for change to banks and investors.
He has recently been appointed as Strategic Advisor, Global Practice and Outreach for the Global Principles for Sustainable Securities Lending. He is also advising three companies: The Angel Investors Club an investment platform that offers ethical and Sharia-compliant investments for the digital age; another using Distributed Ledger Technology to improve the investment process in the alternative space; and is part of the Equities Product Committee for the Nigerian Stock Exchange.
Roy has been a board member of industry associations in Europe and Asia, been a member of the Bank of England Securities Lending and Repo Committee and acted as an expert witness in legal cases in the UK and the US. He has been the fortunate recipient of Lifetime Achievement Awards from both Global Investor Magazine and Global Custodian Magazine. ​
Communication and sharing information is key to all Roy does honing his skills providing securities lending training in four continents; as an editor of two trade journals; through chairing/participation in industry conferences in North America, Europe, and Asia; and as the co-author of white papers on the topics of Central Counterparties in Securities Finance and ETF Liquidity and Securities Finance. The Pierpoint Perspectives podcast which he hosts, provides insights into securities finance, a key, but hidden part of the financial markets.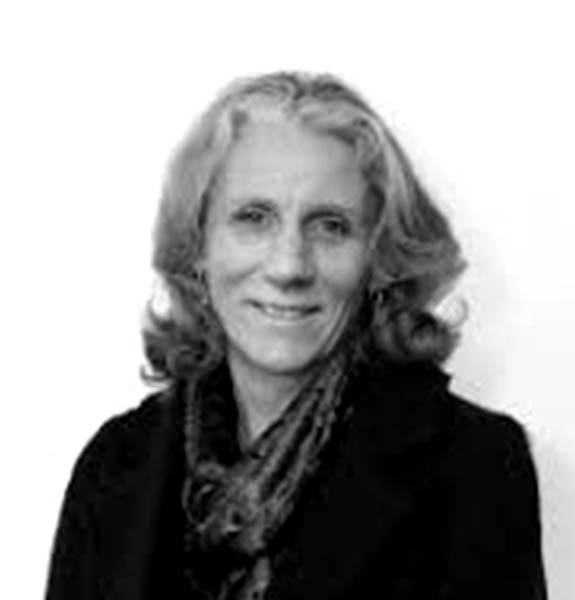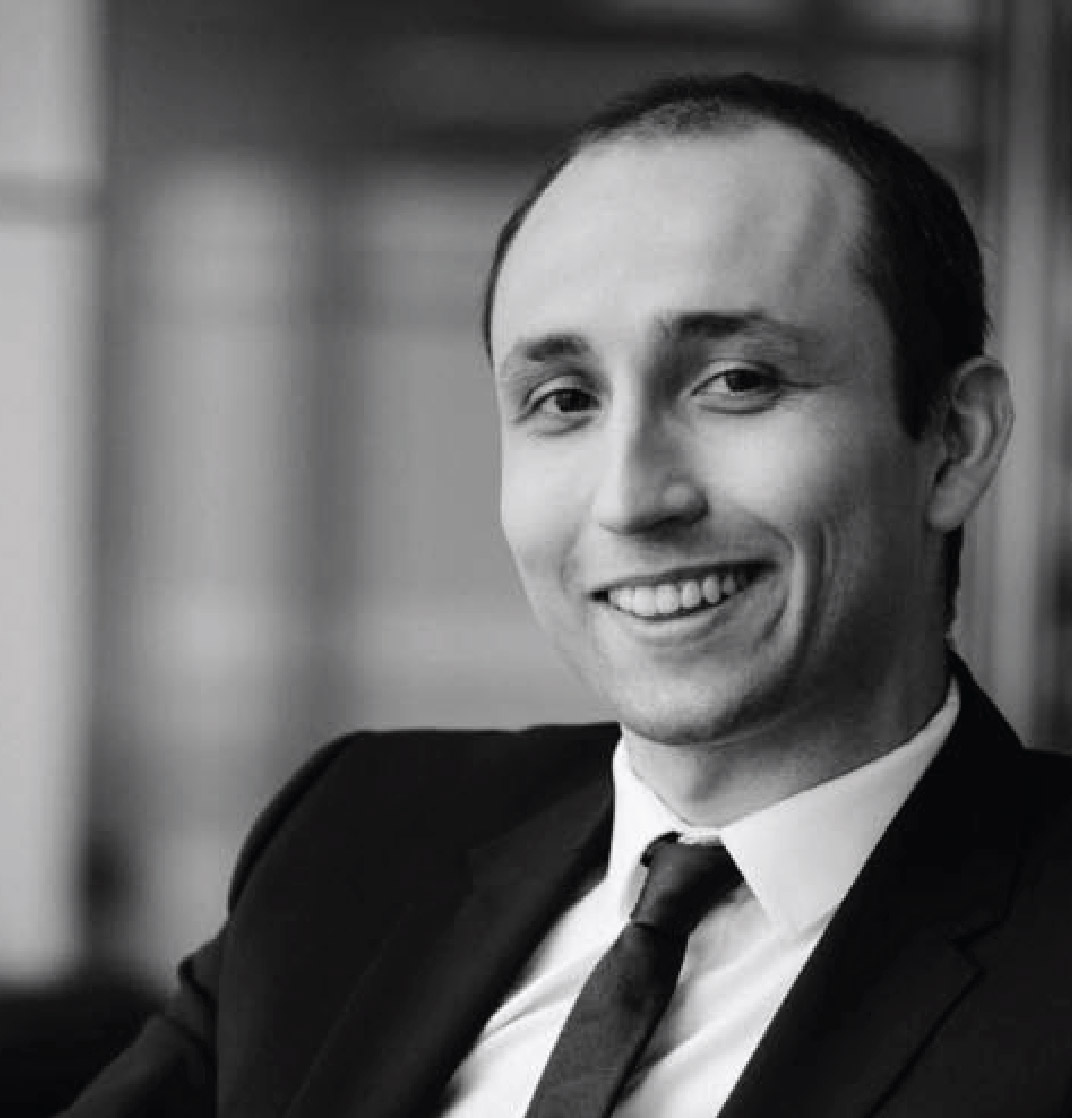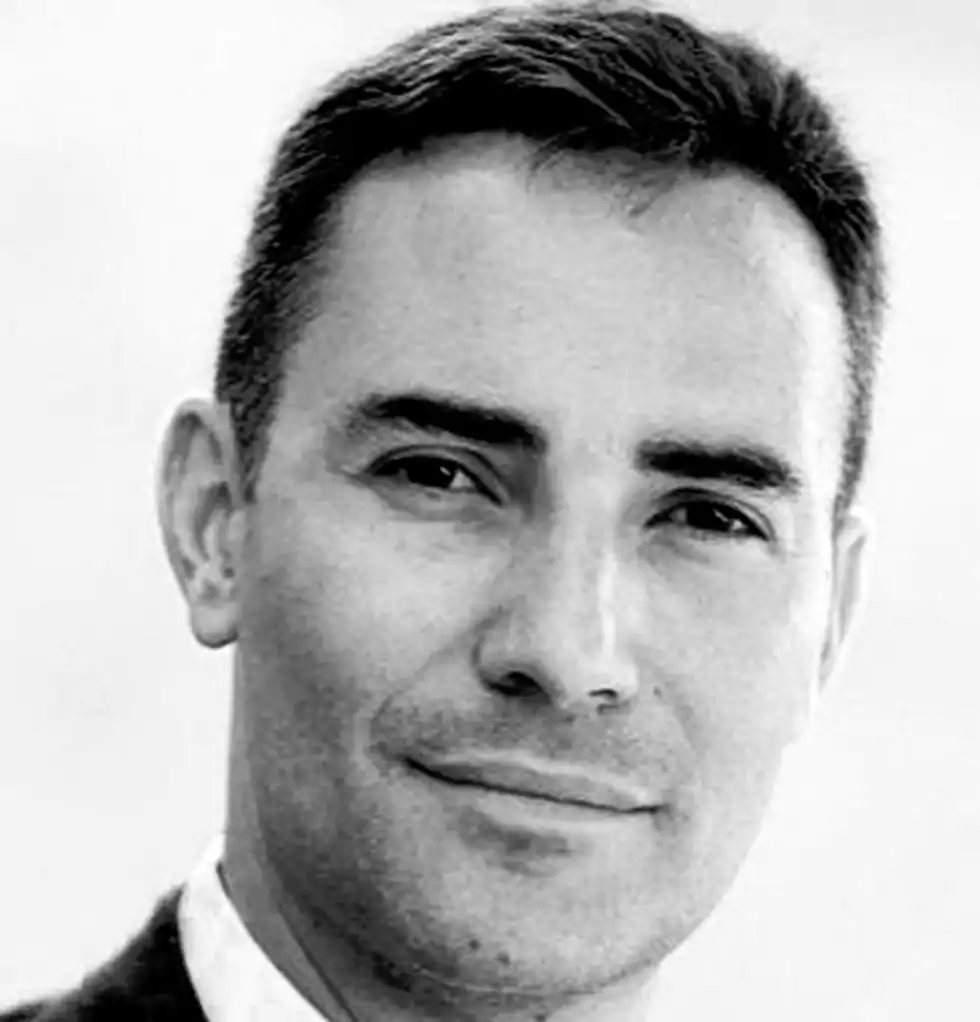 Gabriel Grego
Advisor on Long and Short Investments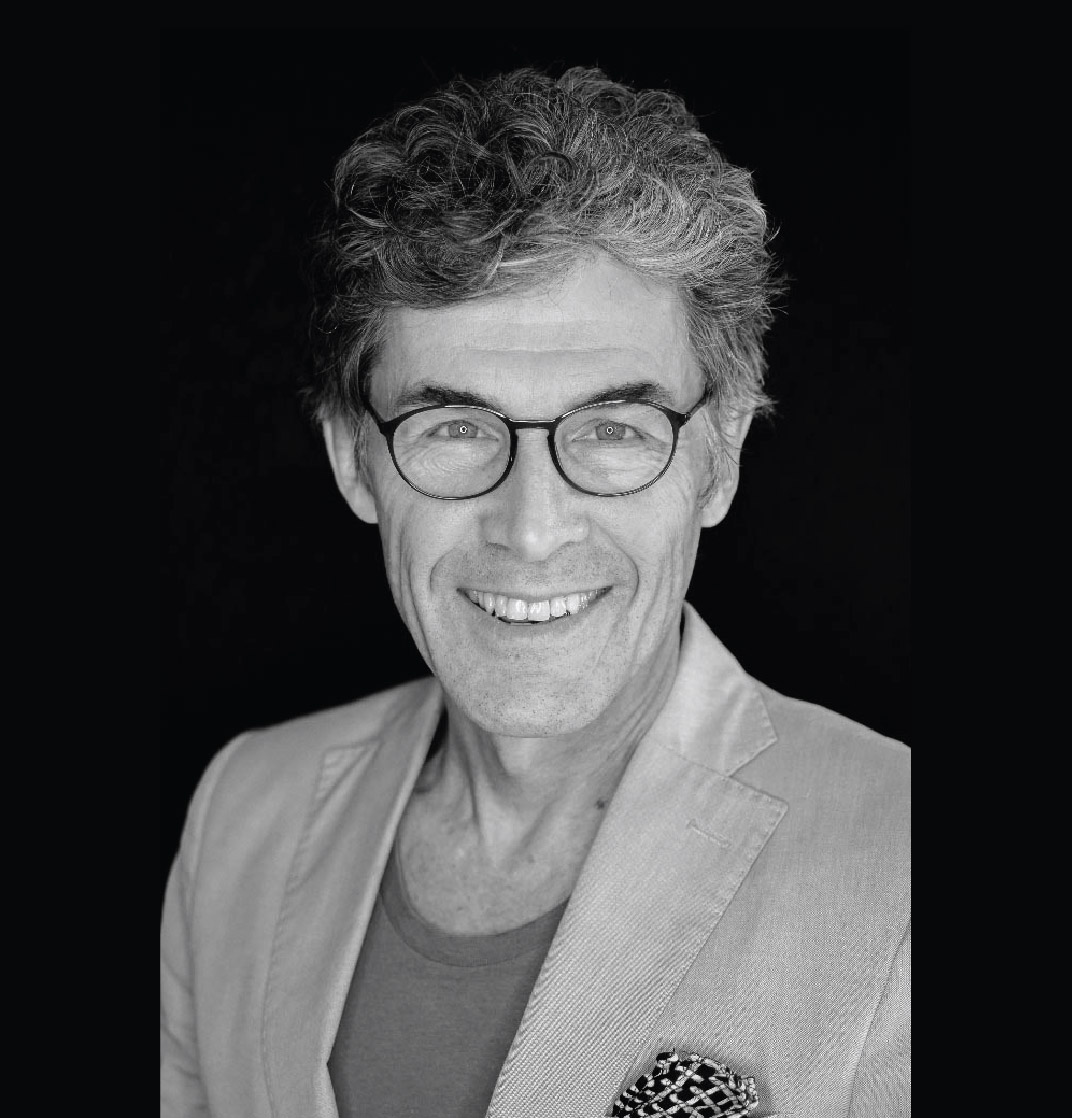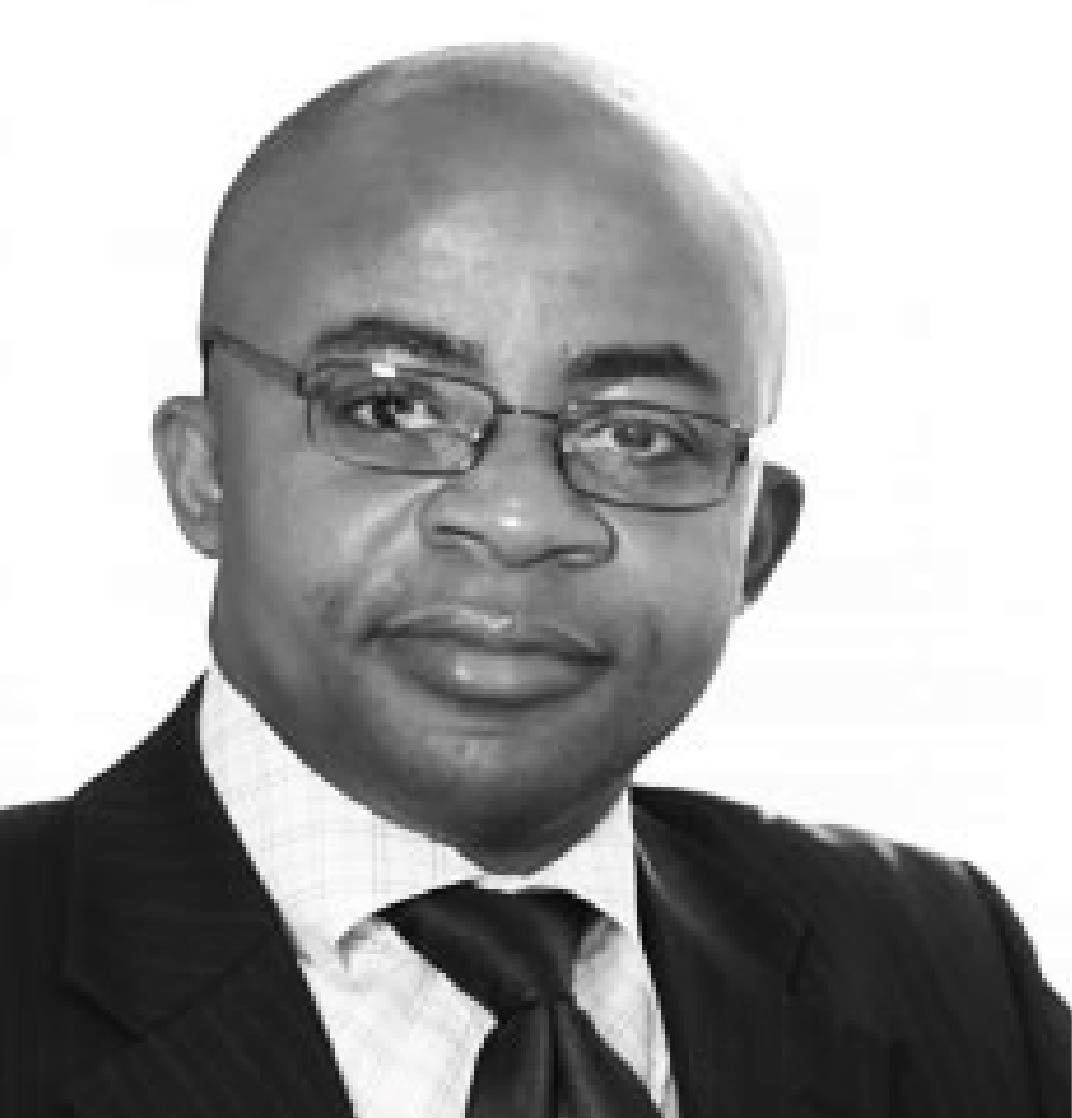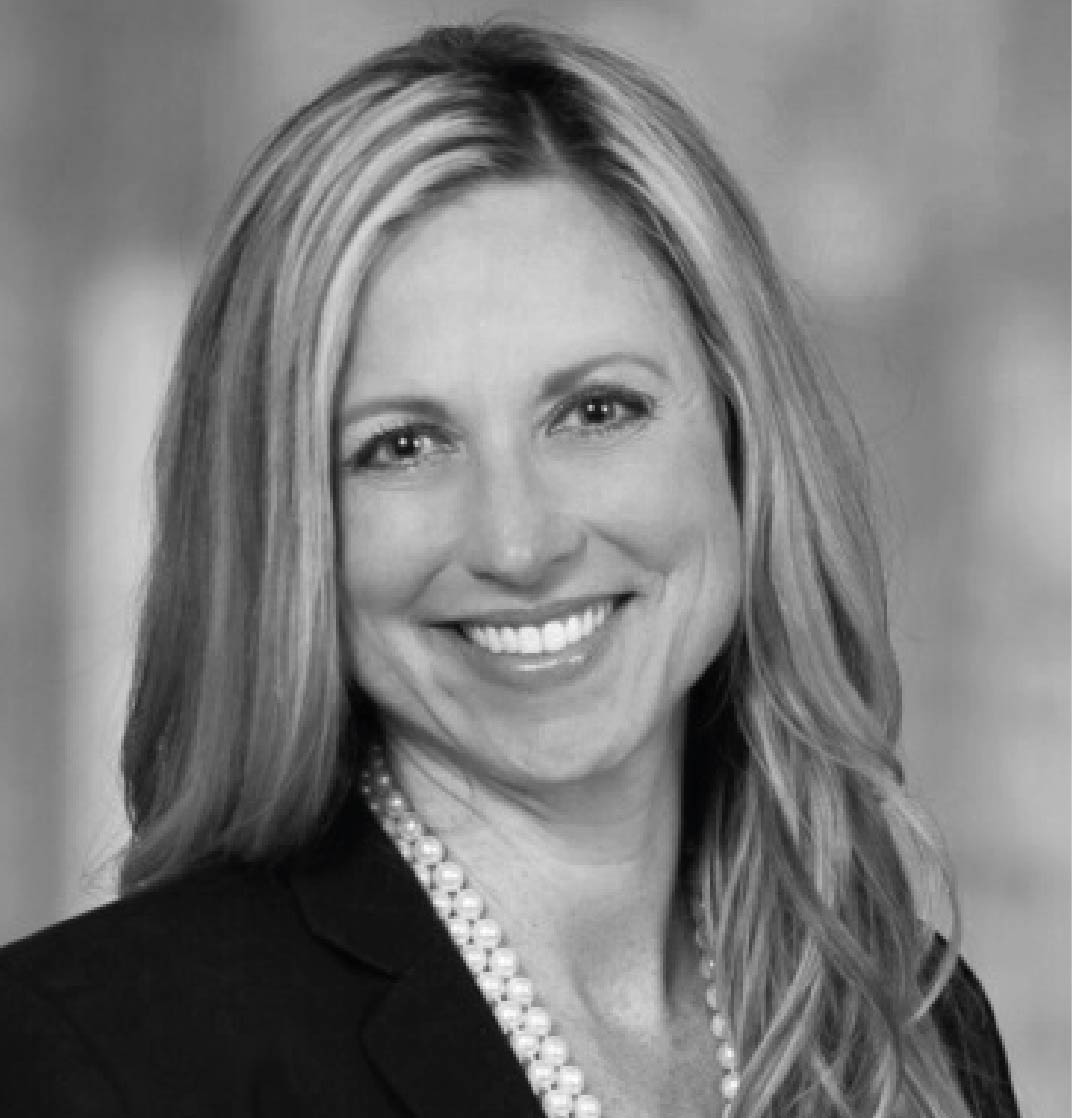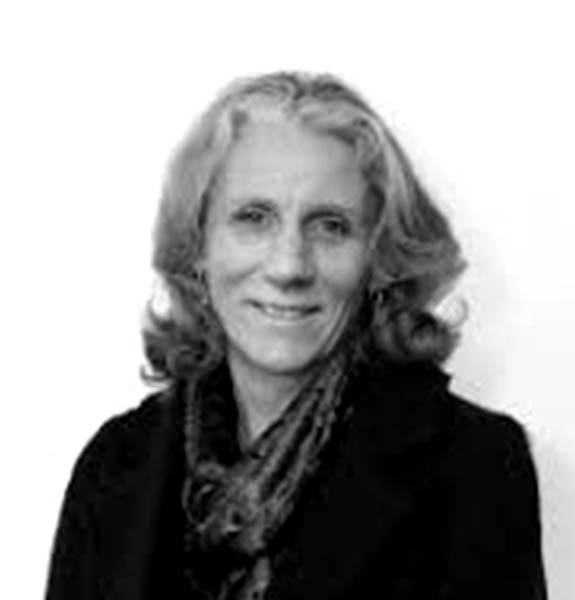 Professor Julia Black CBE FBA
Julia Black is Professor of Law and Strategic Director of Innovation and at the London School of Economics and Political Science.  Her main field of research is the legitimacy and dynamics of regulatory regimes.  She was Pro Director of Research from 2014-19 and interim Director of LSE from 2016-17.  She is an External Member of the Bank of England's Prudential Regulation Committee,  on the Board of UK Research and Innovation, the UK's main research funding body, a member of the Council of Science and Technology, on the Board of the Courtauld Institute of Art, and a director of Zinc, a social sciences, mission based incubator.   She is also President of the British Academy, the United Kingdom's national academy for the humanities and the social sciences, taking up the role in July 2021.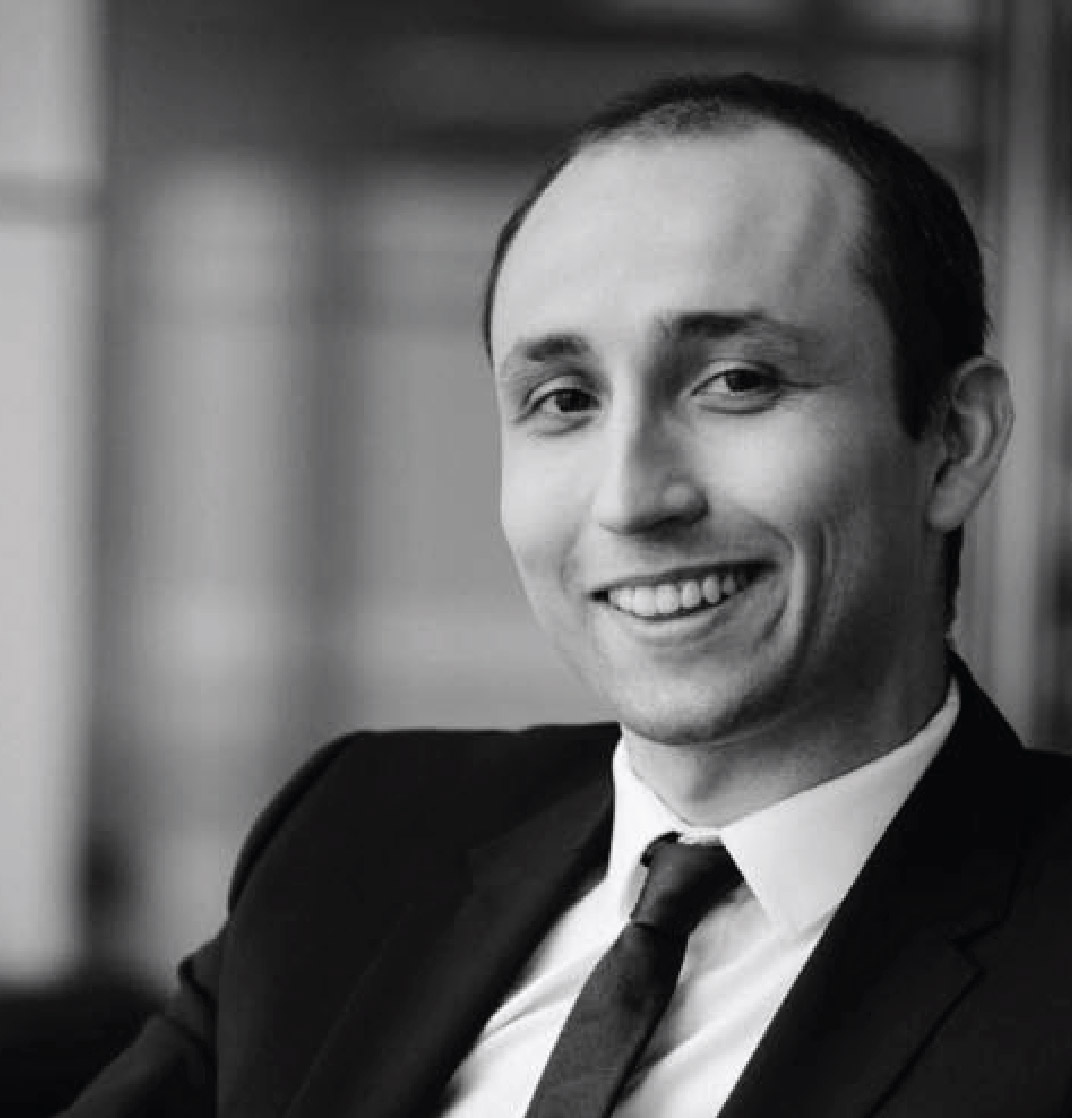 Piotr Dmuchowski is currently on the board of TFI PZU. He was the Head of Markets and Treasurer for Poland responsible for institutional and corporate clients and Balance Sheet Management at HSBC. He was also ESG champion for CEESA region at HSBC working on developing new sustainable finance instruments. During his career at HSBC Piotr was involved in some significant transactions including the Panda Bond and Green Bond issued by the Republic of Poland in 2016. Piotr holds MSc diploma from Warsaw School of Economics and First Class Master of Arts with Honors from Heriot-Watt University in Edinburgh. He also graduated Postgraduate Studies in Sustainable Business at University of Cambridge in 2020. He has done research on developing Sustainable finance for local authorities in CEE and on Impact investing. He is married with two kids.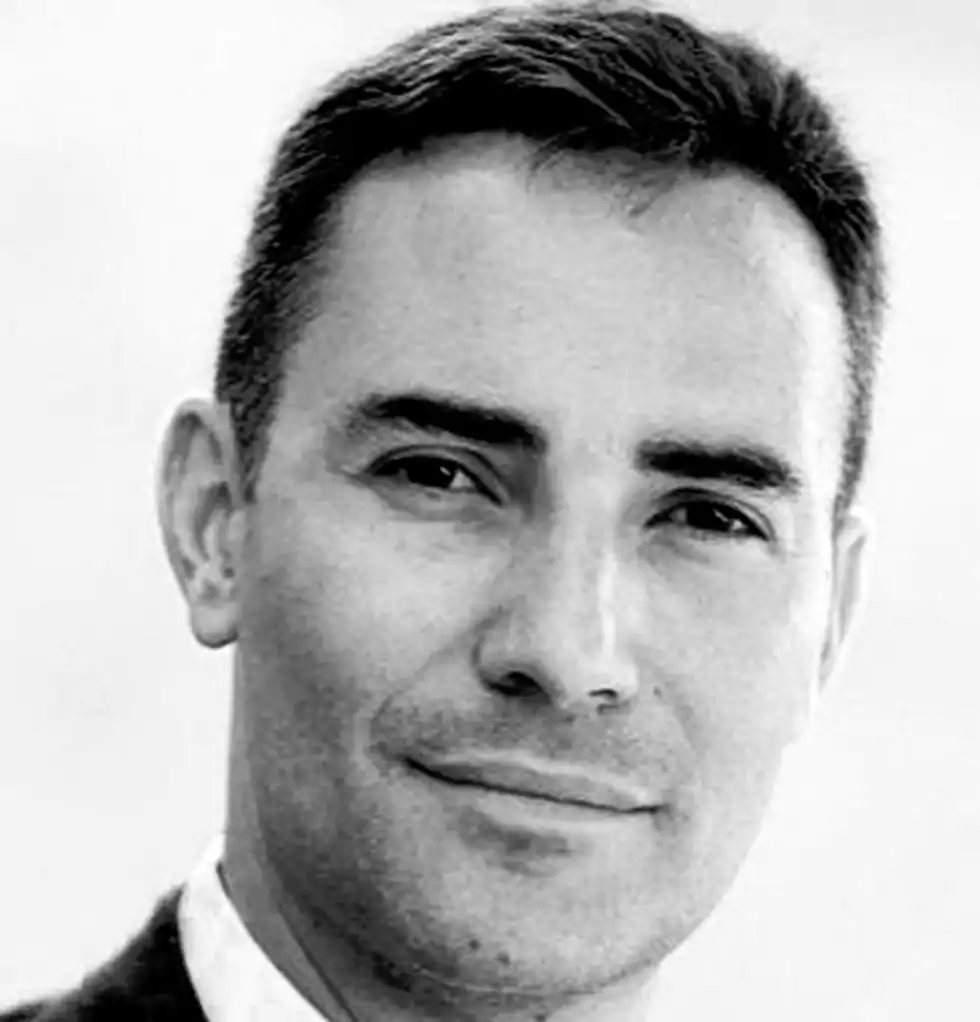 Gabriel is currently Managing Partner of Quintessential Capital Management, a long/short global equity fund he founded in 2008. Gabriel is well respected for his ability to expose frauds. Some of Gabriel's notable campaigns include American Addiction Centers, which went bankrupt, Folli Follie, which went bankrupt as well, and Bio-on, which also ended in bankruptcy. Before founding Quintessential Capital, Gabriel was a Vice President of SFK Finance & Projects and a volunteer paratrooper in the Israel Defense Forces.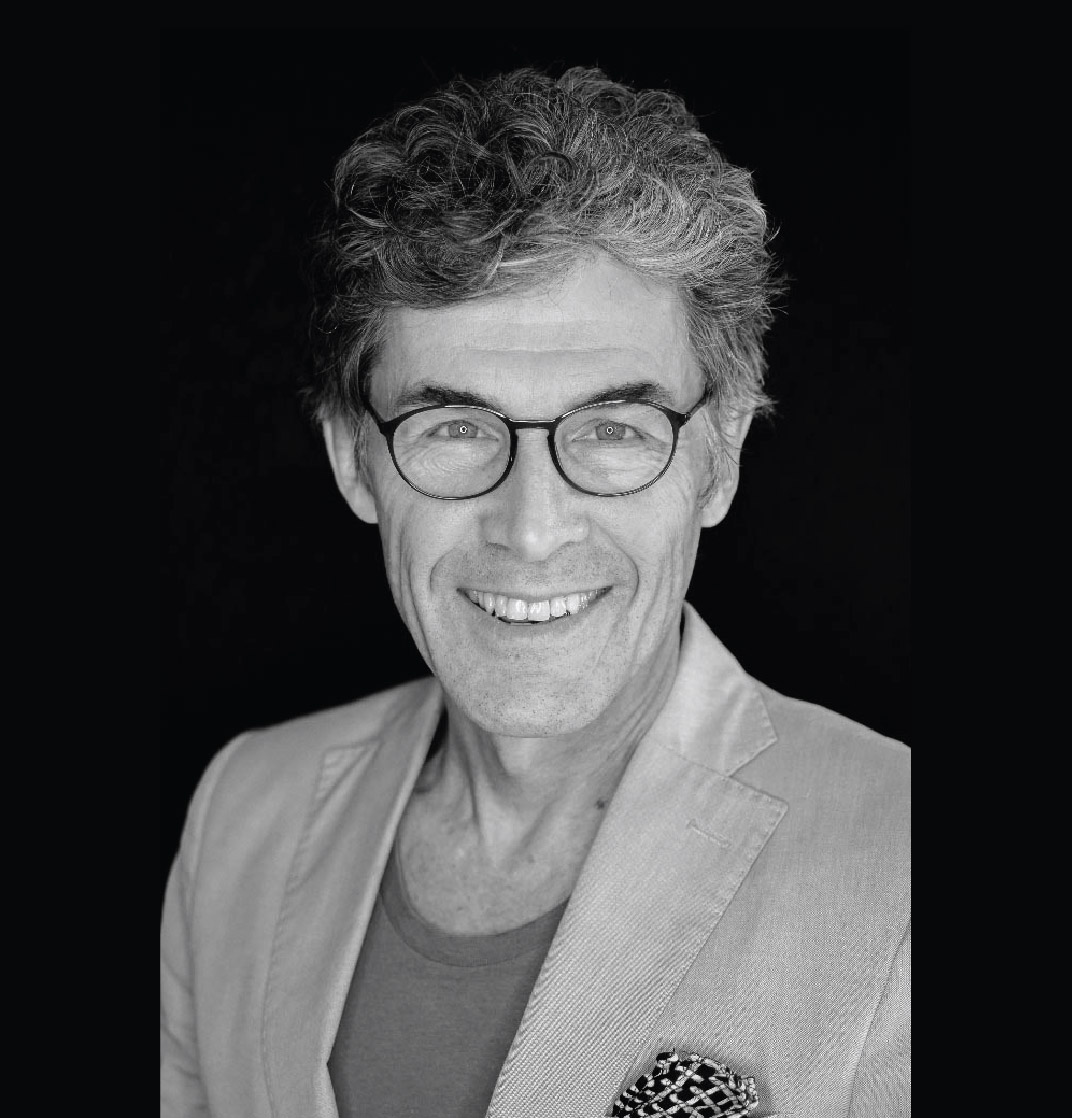 Founder and CEO, Climate First Bank
Ken LaRoe is a serial values-based bank entrepreneur having founded, operated as Chairman and CEO, and successfully exiting two community banks in Central Florida. He started Florida Choice Bank in 1999 and sold it in 2006 after growing it to seven locations and over $400 million in assets. The sale was the highest bank multiple at that time. Ken started First Green Bank in 2009 and sold it in 2018 after growing it to seven locations with over $800 million in assets and financial performance in the top 10% of all Florida banks. First Green Bank was the first bank in the United States with a stated environmental mission. Ken and the bank won many awards and accolades including the Ernst and Young Entrepreneur of the Year; The Independent Community Banker-Community Banker of the Year for 2018; The Greenest Bank in America; I4 Business Entrepreneur of the Year, Most Sustainable Company by Sustainable Florida, USGBC LEED Platinum; 100 Most Influential Companies in America by Real Leaders; Gator100; Seminole 100 and many others. Ken served on the international board of the Global Alliance for Banking on Values, an international NGO that promotes values-based banking, and is a LEED AP. A lifetime resident of Eustis, FL, he graduated from Florida State University with a B.S. in Management and from the University of Florida College of Law with a J.D.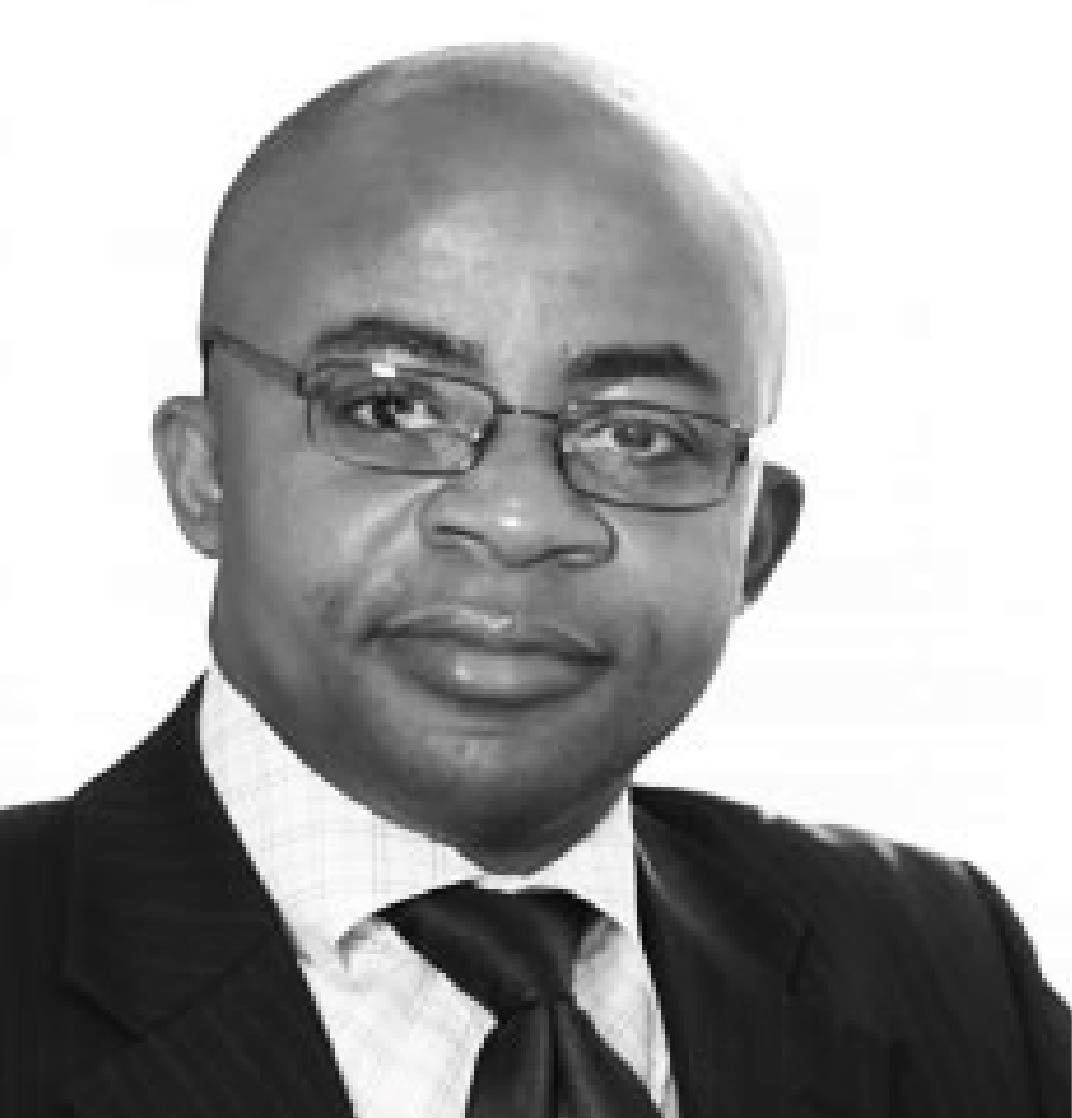 Onyeka K. Osuji (PhD (Manchester), BCL (Oxon), LLB (Nigeria), BL, FHEA) is a Professor in Law at the School of Law, University of Essex. He is the director of the Commercial Law Postgraduate Taught Programmes at the institution. Professor Osuji is a Fellow of the Higher Education Academy, United Kingdom. He obtained a PhD in law from the University of Manchester (as a School of Law Scholar) and a BCL (Law) from the University of Oxford (as a Shell Centenary/FCO Chevening Scholar). He has an LLB from the University of Nigeria where he graduated as the Best Student of the Faculty of Law. He also has a barrister-at-law postgraduate diploma from the Nigerian Law School where he was awarded the Best Overall Performance (Second Prize) and two prizes in Legal Drafting and Conveyancing and a Certificate in German and European Law from Ludwig-Maximilian-Universität Munich, Germany.
Professor Osuji previously practised in corporate and commercial law before becoming an academic. He is qualified as a barrister and solicitor of Nigeria and a (non-practising) solicitor of England and Wales and has advised individuals, corporations, and national and international governmental and non-governmental organizations. He has presented papers in several international conferences and has published extensively in books and reputable international journals in the areas of corporate governance, corporate social responsibility, globalization, regulation, consumer protection, banking, social and non-financial reporting, and multinational enterprises. He is on an advisory board of the the Sustainable Finance, the Law and Stakeholders (SFLS) Network and an advisor in the Global PSSL College of Advisors. His AHRC-funded "A Technological Licensing Framework for 3D Printed Content: A Focus on China" was cited by Baroness Neville-Rolfe, then UK Minister for Intellectual Property.
Professor Osuji is a visiting professor at Coal City University, Nigeria and was once a visiting professor at Université Grenoble Alpes, France.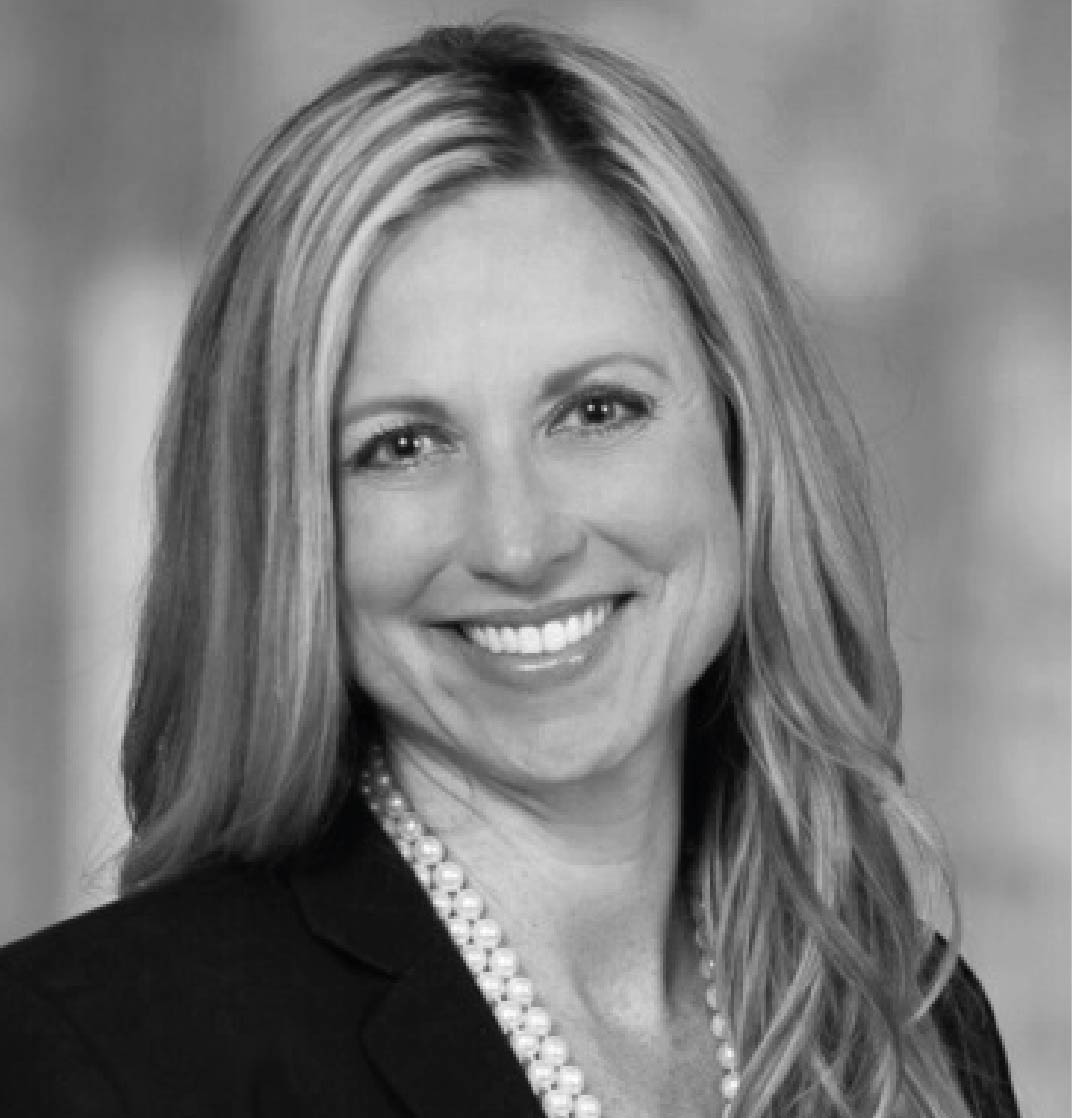 Meagan Ringel
Managing Director, JPMorgan Chase
Global Technology, Cybersecurity and Technology Controls
Meagan is the Head of Operational Excellence for Cybersecurity Operations. In addition to identifying and executing on opportunities to improve efficiency and effectiveness, Meagan also leads two firmwide line functions: Data Loss Protection and Connectivity Assurance (Firewall Rule Management).
Prior to joining Cybersecurity in July 2015 and for 3 years, Meagan was the Head of Look-backs in Global Compliance Operations, responsible for executing regulatory-required and self-directed look-backs associated with anti-money laundering and the Bank Secrecy Act. The look-backs team was responsible for scoping and executing look-backs from project inception, requirements definition, investigations, SAR filing, and corrective actions.
Meagan spent 9 years as a Program Manager in Investment Bank Technology where she managed the delivery of strategic initiatives, including the Commodities Strategic Re-engineering Program and the Credit Infrastructure Transformation (Data Acquisition and Control). Prior to joining the firm, Meagan was a Business Analyst at AIG Trading Group, and a consultant at Approach Inc., a Microsoft Solutions Partner.
Meagan received a BA in Political Science from Southern Illinois University, and attended Pace University School of Law. She became a Certified Anti-Money Laundering Specialist (CAMS) in January 2014.
Meagan works at the 277 Park Ave office in New York City.
Executive ex officio members