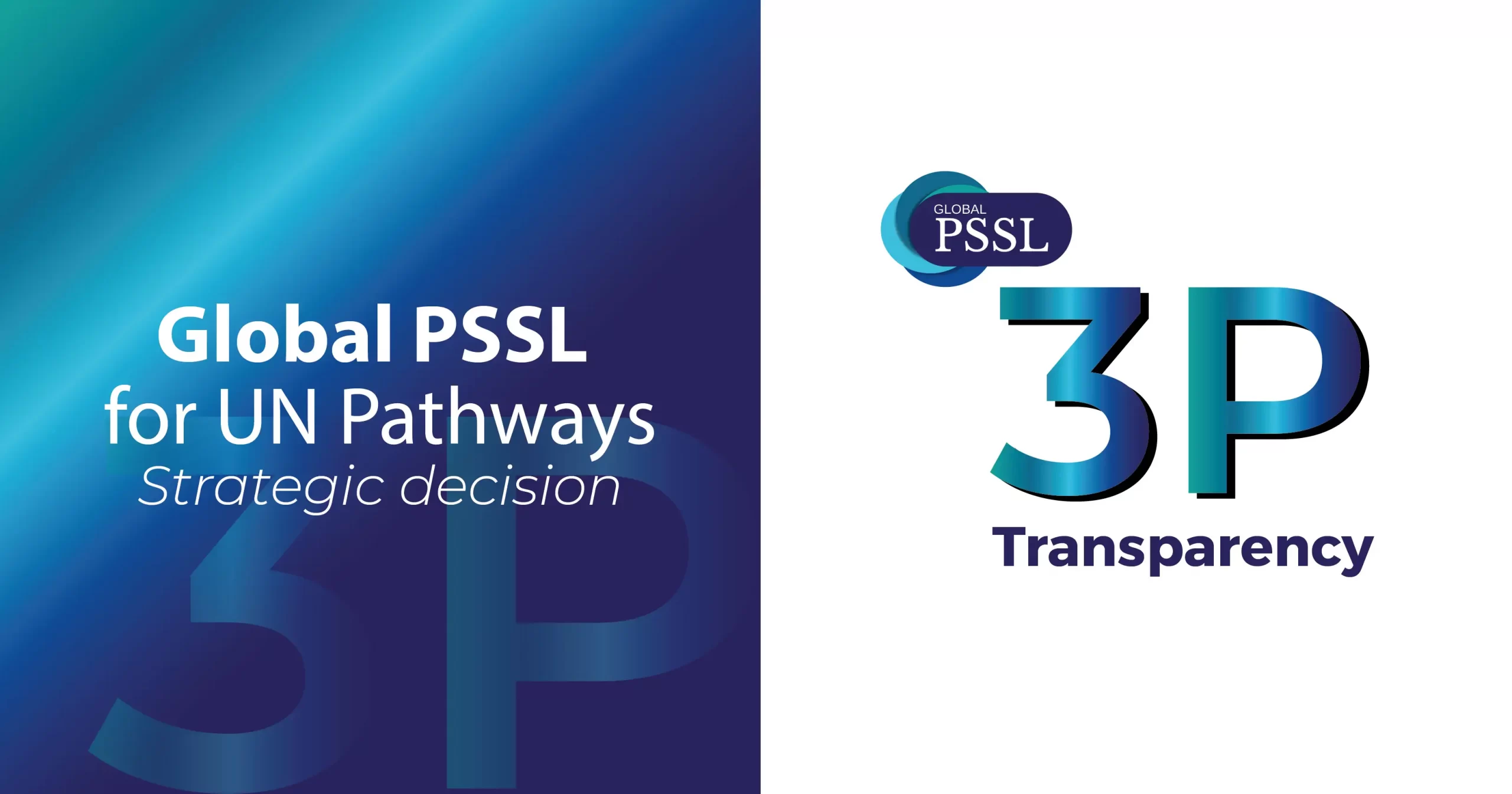 Global Principles for Sustainable Securities Lending for United Nations Pathways (Global PSSL for UN Pathways) proudly announces that it will launch new operationalising principles on Transparent Public, Private, and Polycentric (3P) Collaboration in Securities Finance (3P Transparency) in the first half of 2023. The strategic decision for 3P Transparency [available here] was based upon a research-driven recommendation that was subject to several rounds of peer review within the Global PSSL UN Pathways programme, the Global PSSL College of Advisors and the Research Opportunities for Sustainable Economy (ROSE) Centre.
3P Transparency operationalising principles will operate across a $€£ trillions finance agenda, enabling stakeholders, striving for genuine and lasting improvements in securities finance, to consciously identify common goals, conflicts of interests and ways of working together through collaborations and partnerships. These principles will provide a long-term foundation for collaborations and include guidelines for letters of intent, memoranda of understanding and apportionment of financial costs.
Global PSSL will issue 3P Transparency to complement the work it started in 2018 in setting high standards for transparent and sustainable securities lending. Global PSSL has gained a holistic understanding of the securities lending market and its interaction with broader securities markets and sustainable finance. This is evidenced by our continuous engagement with stakeholders who have both private commercial and public interests at heart.
3P Transparency aligns with the United Nations Secretary General's call to weed out greenwashing and dishonest behaviour in sustainable finance.
Global PSSL for UN Pathways benefits from external and independent peer review from UN senior experts. It has received financial assistance from Financial Decisions, LLC; NEST Corporation and Sumitomo Mitsui Trust Bank, Limited , in addition to significant funding from the Economic and Social Research Council (ESRC), part of UK Research and Innovation, through the Sustainable Finance – Law – Stakeholders (SFLS) Network at Exeter Law School.
The ESRC grant request was designed based on earlier engagement with stakeholders shaping values-based banking, green bonds and sustainable project finance as well as continuous contact, research and discussions with staff from the World Bank.
END-
For more details, please contact Dr Stech: radek.stech@gpssl.org and/or Ela Slota, Executive Assistant at ela.slota@gpssl.org
About Global PSSL
Global Principles for Sustainable Securities Lending (Global PSSL) is the fundamental global mechanism for aligning securities lending with transparency and sustainable finance. It has been co-created by Dr Radek Stech, prominent asset owners, asset managers, sovereign wealth funds, banks, hedge funds other stakeholders committed to positive change since 2018.
In order to preserve its impartiality, the Global PSSL framework is based within its own independent community interest company.