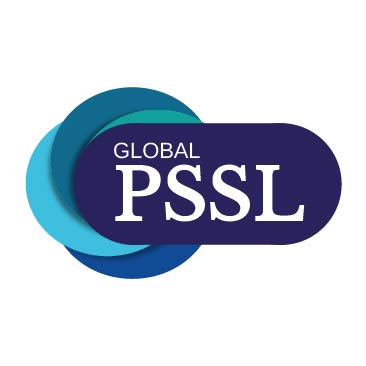 20 July 2021
Global PSSL issues recommendations for achieving greater transparency in the securities lending value chain
Global Principles for Sustainable Securities Lending (Global PSSL) today published seven draft recommendations for consultation to prepare the securities lending value chain for a sustainable world. (Available here.)
The recommendations clarify what role each stakeholder should play in the sustainable securities lending value chain and are designed to be 'forward-looking, unifying and inclusive, transparent, dynamic, and aligned with Global PSSL policy themes.' They will increase transparency in the securities lending market and provide a means for continuous review and evaluation through voluntary collaboration. They also propose a monitoring role for regulators/central banks and international organisations, and assert the role of Global PSSL as a guardian of the public interest for sustainable securities lending.
The recommendations were drafted by Roelof van der Struk (PGGM) and Radek Stech (CEO, Global PSSL, University of Exeter Law School) following the 'Global Engagement, Governance and Stewardship' (chaired by Roelof) workstream meeting and internal peer review. The paper was also shared as part of a broader review with Global PSSL contributors and regulators in Africa, Australia, the UK and the US.
The consultation period for these recommendations runs until the end of August 2021 and Global PSSL welcomes feedback from all interested parties. The formal issue will be published following this peer review.
Roelof van der Struk and Radek Stech said "Sustainable securities lending can add value to the owners of capital and the broader sustainable finance agenda. Fragmented and self-serving securities lending may only add value to certain best informed and sophisticated stakeholders, and, in turn, impede progress towards a wider community supporting financial markets. Global PSSL works towards the former whilst engaging the latter."
They added: "These recommendations are the fruit of dedicated long term work on the widespread adoption of sustainable working practices. This alignment and cooperation hold tangible value for all parties along the securities lending value chain, so we're very excited to be able to offer this guidance on behalf of Global PSSL."
Global PSSL has received significant funding from the Economic and Social Research Council (ESRC), part of UK Research and Innovation, through Stech's Sustainable Finance –  Law –  Stakeholders (SFLS) Network.

END-
For more details, please contact Dr Stech: radek.stech@gpssl.org and/or Ela Slota, Executive Assistant at press@gpssl.org
About Global PSSL
The Global Principles for Sustainable Securities Lending (Global PSSL) is the fundamental global mechanism for aligning securities lending with sustainable finance. This voluntary initiative has been developed through years of research based engagement between Dr Radek Stech, representing the SFLS Network at Exeter Law School, prominent beneficial owners and several agent lenders and other stakeholders committed to positive change.
In order to preserve its impartiality, the Global PSSL framework is based within its own independent community interest company, led by Dr Stech.