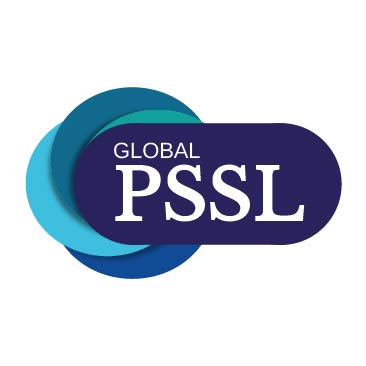 Tuesday 14th September 2021
Global PSSL issues a draft forward-looking standard to embed sustainable securities lending in emerging markets.
Global Principles for Sustainable Securities Lending (Global PSSL) today published a draft forward-looking standard on ESG-driven securities lending and borrowing in emerging markets, available [here].
The draft market standard hinges upon three focussed components that relate to enabling market infrastructure, ensuring appropriate tax schemes and strengthening supportive legal foundations in various emerging markets. In order to employ this standard, participating organisations must observe the tenets of Global PSSL (as well as relevant regional ESG agendas) and demonstrate an active engagement with stakeholders. They are also expected to participate in the ongoing evaluation of Global PSSL (in line with Principle 9: Continuous Improvement).
The draft standard was co-authored, following the 'Emerging Markets' workstream meetings in 2021, by Oluwatoyin Alake (preceding her current role at an international organisation), Babatunde Majiyagbe (Stanbic IBTC), Dr Radek Stech (Global PSSL, also University of Exeter Law School), Juanita Taylor (South African Securities Lending Association – SASLA, also Standard Bank), Jean Turner (SASLA , also Investec Bank Limited), Roy Zimmerhansl (Global PSSL College of Advisors).
The paper was also shared as part of a broader review with Global PSSL contributors and regulators in Africa, Australia, the UK and the US.
The co-authors said, "When compared with more developed economies, the inherent flexibility of emerging markets grants them the agility necessary to adopt best practices. As this draft standard has identified, fragmentation is one of the barriers that increases costs and inhibits innovation. Global PSSL brings a broader community of practitioners (also ESG experts) and, in turn, increases trust and confidence in the markets".
Global PSSL has received significant funding from the Economic and Social Research Council (ESRC), part of UK Research and Innovation, through Dr Stech's Sustainable Finance –  Law –  Stakeholders (SFLS) Network.
END-
For more details, please contact Dr Stech: radek.stech@gpssl.org and/or Ela Slota, Executive Assistant at press@gpssl.org
About Global PSSL
The Global Principles for Sustainable Securities Lending (Global PSSL) is the fundamental global mechanism for aligning securities lending with sustainable finance. This voluntary initiative has been developed through years of research based engagement between Dr Radek Stech, representing the SFLS Network at Exeter Law School, prominent beneficial owners and several agent lenders and other stakeholders committed to positive change.
In order to preserve its impartiality, the Global PSSL framework is based within its own independent community interest company, led by Dr Stech.