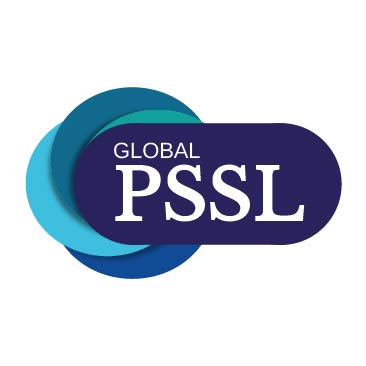 Wednesday 4th November 2020
Dr Radek Stech, CEO of Global Principles for Sustainable Securities Lending (Global PSSL), proudly announces that Global PSSL is moving forward as an autonomous social enterprise by ending its ties with the International Securities Lending Association (ISLA).
In January 2020, Dr Stech launched the ISLA Council for Sustainable Finance (ICSF) with the intention of bringing beneficial owners and key stakeholders together to align and pursue their ESG ambitions collaboratively.
Despite the recent social and economic turbulence, Dr Stech has grown ICSF membership and forged strong partnerships around the world.
The code that united all ICSF members was co-created by Dr Stech and the working groups he hosted to explore the needs and expectations of the industry during 2018 and 2019. This code was named the Principles for Sustainable Securities Lending (PSSL) and is copyrighted by Dr Stech at the University of Exeter. With funding from the Economic and Social Research Council (ESRC), part of UK Research and Innovation, the ICSF published a pilot version of PSSL in February 2020.
Through Dr Stech's continued academic work, he concluded that regional limitations and allegiance to a single market were holding PSSL back from attaining its true potential. Thus began the work of re-shaping this concept to a more universal model. This new direction was agreed upon by both ICSF and ISLA and communicated through the ICSF Chair blog available at: https://www.isla.co.uk/blog/icsf-update-7july2020/.
As a product of this exercise, the Global Principles for Sustainable Securities Lending (Global PSSL) was launched in October as an impartial community interest company, independent of any institution or association. This gold standard for sustainable securities lending has been purposefully developed with the flexibility to adapt to the social, regulatory, and cultural requirements of all regions of the world.
Dr Stech said: "I am delighted with the overwhelming response to this initiative. In just three weeks, over forty prominent organisations from around the globe have committed resources to help develop and implement Global PSSL.
"Now that PSSL has evolved into Global PSSL, this is the right time to step away from the ICSF brand and advance this initiative on an international scale, without bureaucracy. The first dedicated workshop for Global PSSL took place in late October and others will follow in quick succession as this initiative grows."
To learn about Global PSSL impact, please follow our Global PSSL progress reports available at: https://gpssl.org/impact/
-END-
For more details, please contact Dr Stech: radek.stech@gpssl.org and/or Ela Slota, Executive Assistant at press@gpssl.org
About Global PSSL
The Global Principles for Sustainable Securities Lending (Global PSSL) is the fundamental global mechanism for aligning securities lending with sustainable finance. This voluntary initiative has been developed through years of research based engagement between Dr Radek Stech, representing the SFLS Network at Exeter Law School, prominent beneficial owners and several agent lenders and other stakeholders committed to positive change.
In order to preserve its impartiality, the Global PSSL framework is based within its own independent community interest company, led by Dr Stech.