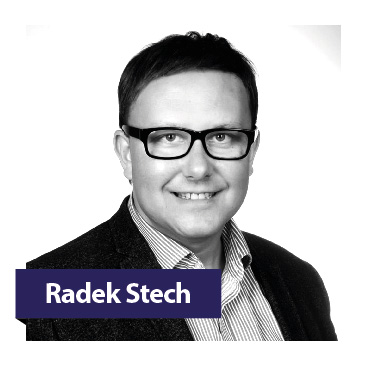 Global PSSL CEO to engage with Liechtenstein Fund Industry
Global Principles for Sustainable Securities Lending (Global PSSL) is pleased to announce that Dr Radek Stech has been invited to participate in the Presentation of the Liechtenstein Investment Fund Association in London this autumn. He was invited by the XOLARIS Capital AG, Alternative Investment Fund Manager (AIFM) [authorised by the Financial Market Authority Liechtenstein] and The Liechtenstein Investment Fund Association.
Since its initial founding, in 2018, Global PSSL has demonstrated its commitment to sustainable finance and positive change by combining the pioneering impact of academia with the ambition of industry, and the inclusion of policy-makers, regulators, NGOs and more. The core of Global PSSL is rooted in authenticity of effort, transparency, and interconnectedness; building bridges between all stakeholders – be they asset owners, managers, intermediaries, or AIFMs.
Dr Stech (CEO, Global PSSL) said, "I am delighted that I can engage with the leaders of the Liechtenstein fund industry on sustainable finance, technology, and broader market developments. This forum will also present a perfect opportunity to discuss our latest initiative, Global PSSL for United Nations Pathways. This is a factual research bridge project aimed at clarifying how the principles and practices of Global PSSL align with UN Sustainable Development Goals (SDGs), and other dedicated UN sustainable finance initiatives."
Global PSSL has received significant funding from the Economic and Social Research Council (ESRC), part of UK Research and Innovation, through the Sustainable Finance – Law – Stakeholders (SFLS) Network at Exeter Law School.
The ESRC grant request was designed based on earlier engagement with stakeholders shaping values-based banking, green bonds and sustainable project finance as well as continuous contact, research and discussions with staff from the World Bank.
END-
For more details, please contact Dr Stech: radek.stech@gpssl.org and/or Ela Slota, Executive Assistant at press@gpssl.org
About Global PSSL
The Global Principles for Sustainable Securities Lending (Global PSSL) is the fundamental global mechanism for aligning securities lending with sustainable finance. This voluntary initiative has been developed through years of research based engagement between Dr Radek Stech, representing the SFLS Network at Exeter Law School, prominent beneficial owners and several agent lenders and other stakeholders committed to positive change.
In order to preserve its impartiality, the Global PSSL framework is based within its own independent community interest company, led by Dr Stech.