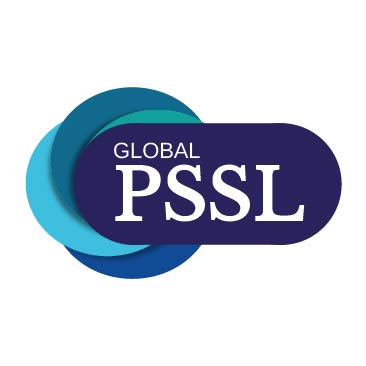 16 December 2020
Draft of Global PSSL to Undergo Public Peer Review
Global Principles for Sustainable Securities Lending (Global PSSL) is a step closer to achieving widespread industry recognition as a market standard today, as it makes its principles available for consultation . These principles represent the collaborative effort of over forty beneficial owners, agent lenders, prime brokers, hedge funds, data providers and other organisations that have contributed their time and expertise.
The review period, which runs until the end of January, will give the broader stakeholder base an opportunity to examine and comment on this key component of the Global PSSL venture. Global PSSL is inviting stakeholders to advance this initiative by participating in a short online survey. A further engagement event will be announced during the consultation period.
Dr Radek Stech, CEO of Global PSSL, commented, "Our industry participants have voiced their determination to manage their ESG agendas through self-regulation from the start. We have engaged with them on key issues such as collateral, short selling, and equal opportunity, to hone these principles into a workable voluntary code. We now welcome a cycle of refinement to ensure Global PSSL is fit for purpose."
Dr Stech added: "We recognise that our initiative is ambitious, but we also believe that the times call for, and indeed demand, a global solution to the issues of sustainability and inclusion.  By grounding our work in the day to day experience of practitioners in the market, we are ensuring that whilst our aims may be high, we are developing practical ways to meet them."
Following this consultation, Dr Stech aims to issue the first version of these principles in the early Spring of 2021. "The way we have set up Global PSSL is that these principles will evolve and adapt to the needs of the sector over time."
Kenneth Gutwillig, Executive Director of the Global PSSL College of Advisors, spoke of how Global PSSL will be informed, "By uniting experts from diverse areas of finance, the College of Advisors will contribute our expertise to ensure that Global PSSL remains relevant to the Market, and maintains its endorsees' sustainability and ethical goals as a priority."
Roy Zimmerhansl, Strategic Advisor on Global Practice and Outreach added, "These Global Principles represent a solid middle ground between various interests, both in terms of types of organisations but also diverse regions. Following the review, the Principles should be applicable globally, and drive sustainable securities lending in the years to come".
Feel free to provide an in-depth commentary on the draft Global PSSL to Dr Radek Stech  at: radek.stech@gpssl.org.
Global PSSL has received significant funding from the Economic and Social Research Council (ESRC), part of UK Research and Innovation, through Stech's Sustainable Finance –  Law –  Stakeholders (SFLS) Network.
END-
For more details, please contact Dr Stech: radek.stech@gpssl.org and/or Ela Slota, Executive Assistant at press@gpssl.org
About Global PSSL
The Global Principles for Sustainable Securities Lending (Global PSSL) is the fundamental global mechanism for aligning securities lending with sustainable finance. This voluntary initiative has been developed through years of research based engagement between Dr Radek Stech, representing the SFLS Network at Exeter Law School, prominent beneficial owners and several agent lenders and other stakeholders committed to positive change.
In order to preserve its impartiality, the Global PSSL framework is based within its own independent community interest company, led by Dr Stech.